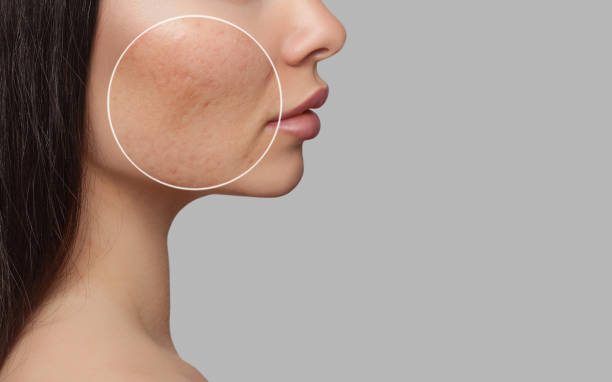 Most, if not all, of us have experienced acne breakouts at some point in their lives. When using the internet and social media, you may have come across posts on popular acne treatments, but you may still need help knowing where to start.
Luckily, we will help you get to know the best acne-fighting duo: azelaic acid and retinol. We will cover what exactly azelaic acid and retinol are, their effects on the skin, and what other ingredients are safe to use alongside them.
What is Azelaic Acid?
Are there different types of Azelaic Acid?
What is Retinol?
Can I use Azelaic Acid and Retinol together?
How to combine Azelaic Acid and Retinol
Should you apply both products at the same time?
Azelaic Acid and Retinol Side Effects
Other Ingredients That Work Well with Azelaic Acid and Retinol
Key Takeaways
Azelaic acid is a naturally occurring acid found in grains like barley, wheat, and rye. It treats skin conditions like acne, hyperpigmentation, rosacea, as well as preventing future acne outbreaks. Azelaic acid can be in gel, foam, or cream form. It can be found in over-the-counter products or through a prescription from a dermatologist.
When treating acne, azelaic acid kills the bacteria that infect pores and decreases keratin production. The body naturally produces keratin, making the skin, hair, and nails strong and healthy. However, keratin also causes oil build-up, acne, and breakouts. Luckily, azelaic acid controls keratin production on the face to prevent acne.
Furthermore, azelaic acid lessens melanin synthesis (hyperpigmentation) through cellular turnover. The ability of your skin to produce pigments varies for different skin tones, depending on the different Fitzpatrick skin types. Melanin is essential for the overall health and color of the skin. However, melanin overproduction causes hyperpigmentation and dark spots.
Azelaic acid lightens hyperpigmentation and dark spots caused by UV rays, free radicals, and acne scarring. As with any skincare routine, applying sunscreen (especially a biodegradable sunscreen) every day is crucial. Protection from harmful UV rays will help prevent fine lines, wrinkles, and crows feet.
Finally, azelaic acid contains antimicrobial and anti-inflammatory properties. Thus, it helps clear bumps and irritation caused by rosacea.
Are There Different Types of Azelaic Acid?
Well, yes and no. Azelaic acid is typically derived from grains, meaning most products contain it as a vegan ingredient. On the other hand, there are different concentrations of azelaic acid to look out for, which can be classified as different types of azelaic acid.
Usually, prescribed azelaic acid contains a more potent concentration of the ingredient, while over-the-counter contains a lesser percentage. A product containing azelaic acid in a concentration between 10-15% is best. This percentage is strong enough to obtain the benefits of azelaic acid but unlikely to cause skin irritation.
It's always a good idea to slowly incorporate new ingredients and products into your skincare regimen. First apply the product once in the first week, twice in the second week, and so on. Once you have given the skin time to adjust to the properties of azelaic acid, it is usually applied twice a day – morning and night. Although, those with sensitive skin may use it once every other day.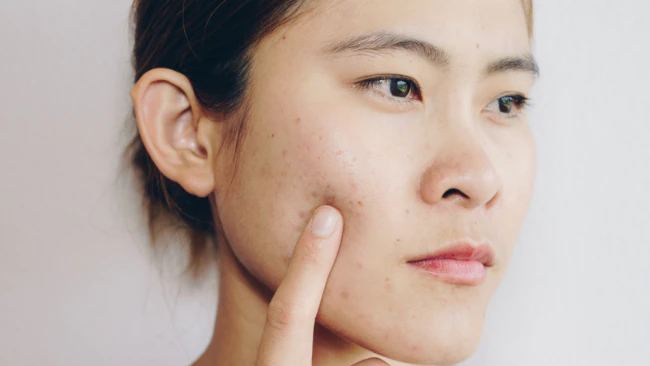 Retinol is a Vitamin A derivative that stimulates cellular turnover, thus speeding up the process of renewing skin cells. In addition, it prevents free radicals from breaking down collagen production in the skin.
Much like azelaic acid, retinol reduces aging signs within the skin. A few examples include hyperpigmentation, acne scars, and wrinkles. By stimulating skin cell renewal, it also promotes collagen production. This makes the skin supple and bouncy, producing healthy and rejuvenated skin.
There are various kinds of retinols to look out for. There are synthetic (man-made), and natural retinols. Synthetic retinols typically work faster but cause irritation, redness, and sensitivity (skin purging).
On the other hand, vegan and plant-based retinols typically do not cause adverse reactions. A great example of vegan retinol perfect for sensitive skin is Plant Mother's vegan retinol serum. Containing botanicals like Kakadu plum, prickly pear, and maracuja oil, this serum is anti-inflammatory and soothing.
Can I Use Azelaic Acid and Retinol Together?
Yes! Azelaic acid and retinol are safe to use together. Both ingredients treat acne and similar skin conditions and they do complement each other. Together, they both create a targeted skin treatment to combat acne, hyperpigmentation, and clear clogged pores.
When targeting acne, retinol stimulates new skin cells that help remove oil and dirt from the skin's surface. By promoting cellular turnover, retinol promotes skin cell regeneration while reducing fine lines and wrinkles.
Azelaic acid regulates melanin in the skin, improving the appearance of hyperpigmentation. Azelaic acid also slows down the formation of dark spots and helps lighten them over time.
Furthermore, both ingredients target dark spots and hyperpigmentation. Overall, incorporating retinol and azelaic acid creates an amazing acne-fighting duo! An additional benefit is that both ingredients can be made vegan with all-natural ingredients.
How To Combine Azelaic Acid and Retinol
When combining retinol and azelaic acid, starting with one product for a few weeks is best before incorporating the next one. As stated above, a good rule of thumb is to apply one product once a week and slowly build up your skin's tolerance.
Furthermore, to avoid skin irritation and side effects, apply retinol and azelaic acid once a day at night, on alternate nights.
Can you apply both products at the same time?
Yes! It is safe to use retinol and azelaic acid in the same routine. It is best to wait at least 30 minutes between applications to allow the skin to absorb the first ingredient fully.
Azelaic Acid and Retinol Side Effects
As stated above, retinol and azelaic acid are similar when treating skin concerns. Not only are they identical in that aspect, but they also come with a few side effects.
When applying azelaic acid, there may be peeling, burning, or tingling on the skin, or causing dehydrated skin. To avoid these side effects, it is imperative to start at low and slow when applying azelaic acid for the first time.
Synthetic retinols cause adverse reactions like skin purging (like a tretinoin purge or the retinol uglies) before seeing results. Other side effects include skin sensitivity and dryness as well. Therefore, it is best to opt for a vegan retinol product more than anything else.
Luckily, vegan retinol serums contain healthy botanicals that do not cause unwanted reactions. Vegan, clean retinols are perfect for dry, sensitive, or mature skin.
What Other Ingredients Work Well with Azelaic Acid and Retinol?
The first ingredient that is safe to use alongside azelaic acid is vitamin C. Like azelaic acid, vitamin C reduces the appearance of dark spots and acne scarring. Additional benefits of vitamin C include boosting collagen production and protecting the skin from free radicals.
When considering the most nutritious vitamin C, Plant Mother's vitamin C serum is 100% organic and vegan, derived from over 200 nutrient-rich antioxidants and botanicals. It also contains the Kakadu plum, which has the highest form of natural vitamin C – 55 times more than oranges.
Plant Mother's vitamin C and retinol serums are safe to use with azelaic acid. As stated above, Plant Mother's vitamin C and retinol are plant-based and organic, making them safe to use without worrying about skin reactions or irritation.
As you already know, everyone has different skin types, conditions, and problems, so it is vital to find the best skincare products and routine that works for you and your skin type.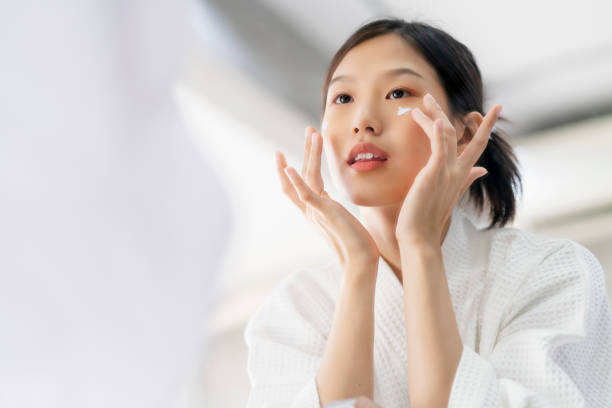 Additional Ingredients To Consider Using With Azelaic Acid and Retinol
Along with vitamin C, hyaluronic acid is safe to use with retinol and azelaic acid. Hyaluronic acid is a humectant that draws and holds water to the skin, keeping it hydrated.
Hyaluronic acid is one of the gentlest skincare ingredients, moisturizing the skin and holding anti-aging properties. Furthermore, hyaluronic acid improves skin tone and elasticity, helping reduce and prevent fine lines and wrinkles.
When applying azelaic acid, hyaluronic acid and retinol, all three are safe to use together. It is important to note that vegan retinol, which contains natural ingredients, is the safest to use alongside other products.
Finally, when applying any skin care products, it is best to use the thinnest consistency first, going in order to the thickest consistency. Finally, apply a biodegradable sunscreen each morning for the best results and protection.
Azelaic acid is a vegan ingredient that treats specific skin concerns, especially acne, hyperpigmentation, and rosacea flare-ups.
Retinols are either synthetic, lab-produced or natural. The best options are natural vegan retinols that are made with the least processed ingredients. That's because their plant-based ingredients and vitamins feed and nourish the skin.
Additionally, using azelaic acid and retinol will reduce the appearance of acne, hyperpigmentation, and clogged pores while fighting off bacteria and impurities! Both ingredients are the acne-fighting powerhouse everyone should be aware of.
Azelaic acid and retinol are generally safe to use with various other ingredients, like vitamin C and hyaluronic acid, to prevent future breakouts. However, it is best to slowly incorporate one product at a time to avoid skin irritations.
Always apply sunscreen every morning to prevent harmful UV rays from creating wrinkles or crepey skin. Opting for a sunscreen that contains organic biodegradable ingredients benefits not only your skin, but also the environment around you.
This content is for informational and educational purposes only. It is not intended to provide medical advice or to take the place of such advice or treatment from a personal physician. All readers of this content are advised to consult their doctors or qualified health professionals regarding specific health questions. The publisher of this content does not take responsibility for possible health consequences of any person or persons reading or following the information in this educational content. All viewers of this content, especially those taking prescription or over-the-counter medications, should consult their physicians before beginning any nutrition, supplement, skincare product, or lifestyle program.