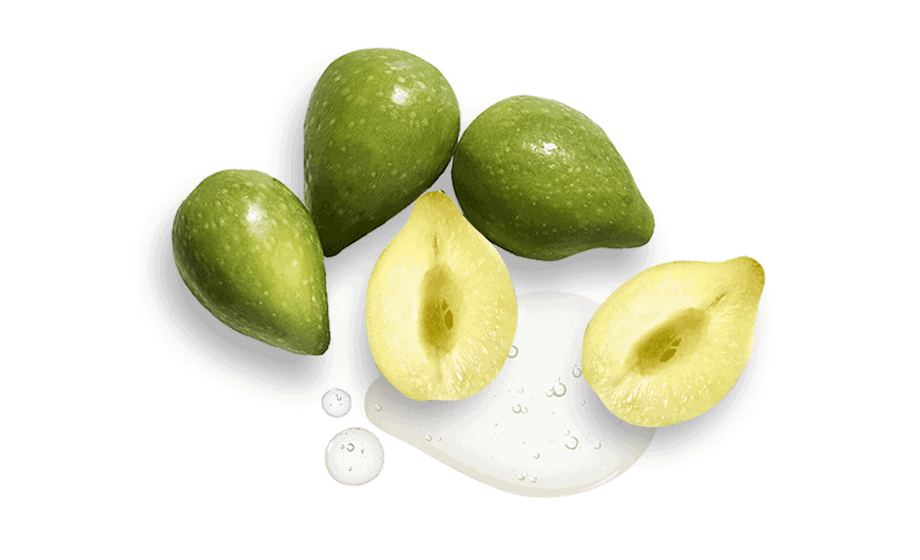 Everyone knows that fruits are the richest sources of essential vitamins and minerals, especially vitamin C. Vitamin C is one of the most sought-after ingredients in skincare – and for good reason too. One of the most potent sources of vitamin C is Kakadu plum.
Here is an overview of the topics we will discuss:
What are Kakadu Plums?

How is Kakadu Plum Oil made?

Kakadu Plum Oil in Skincare

Health Benefits Of Kakadu Plum

What Are The Skincare Benefits of Kakadu Plum?

Best Beauty Products With Kakadu Plum Oil

Vitamin C from Kakadu Plums

Is Kakadu Plum Oil Good for Sensitive Skin?

Conventional vs Organic Kakadu Plum Oil

Best Kakadu Plum Oil For Topical Use – Organic vs Refined
 The Kakadu plum is a flowering plant native to Northern Australia. Kakadu plums are small oval-shaped pale green or yellowish fruits. You can find them in the woodlands of Australia and they grow on trees.
Kakadu plums have 55 times more natural vitamin C than oranges, making the plums the richest and most abundant source of vitamin C on the planet. The precious plant has many benefits and will do wonders for your skin.
Kakadu plum oil is made by extracting oil from its seeds. The fruit itself is very small so there is bound to be a small amount of oil after extraction. Therefore, the supply of Kakadu plum is limited.
The production of Kakadu plum oil is unique to the company and its manufacture. Typically you can do the extraction of the oil through methods like cold pressing or solvent extraction.
To get the most out of Kakadu plum oil's benefits, choose face oil that is cold-pressed because it helps retain the nutrients and antioxidants. Cold-pressed oils are typically organic and unrefined. This process involves organic production, leaving chemicals and toxins at the door.
While Kakadu plums are known for their high vitamin C concentration and antioxidant levels, they were also used for treating sickness.
Additionally, this superfood is also known for its antiseptic properties. In Northern Australia, Kakadu plums have been used for bush medicine for centuries by the indigenous people of Australia. You can either consume (eat) Kakadu plums or you can apply their bark to wounds or sores.
Kakadu plums also contain vitamin E and lutein, which are important nutrients for vision.  
KAKADU PLUM OIL IN SKINCARE
Kakadu plum oil is great for hydration and skin brightening. The oil helps promote skin elasticity and protects the skin barrier with its antioxidants and free radicals. Moreover, Kakadu plum oil won't cause clogged pores.
It contains ellagic acids and gallic acids. Ellagic acid is an antioxidant that helps protect cells from damage and reduces inflammation. Gallic acid is an antioxidant that also has anti-inflammatory properties and reduces pigmentation.
WHAT ARE THE SKIN BENEFITS OF KAKADU PLUMS?
Kakadu plums have extraordinary benefits that are extremely nourishing for the skin. The plum's high levels of vitamin C have the power to help soften the skin and fight signs of aging.
Like Maracuja Oil or passion fruit oil, the plums help support collagen synthesis which helps strengthen the skin. Collagen plays a pivotal role in repairing damaged cells and improving skin's appearance. It also boosts elasticity and hydration, laying the foundation for healthy-looking skin.
Kakadu plums contain many antioxidants that help fight against free radicals.
Here is a list of some of the antioxidants:
Quercetin: botanical flavonoid with anti-inflammatory properties
Ellagic acid: protects cells from damage and reduces inflammation
Gallic acid: reduces pigmentation
Lutein: essential antioxidant for eye health
Anthocyanins: anti-inflammatory and antimicrobial properties
BEST Beauty PRODUCTS WITH KAKADU PLUM
Plant Mother's skincare line is formulated with vegan organic ingredients which are homegrown from their sustainable garden in Miami. Their "seed to skin" philosophy ensures the serums are made with the freshest natural ingredients that are good for the skin.
Plant Mother's Vitamin C Serum contains Kakadu plum along with many other organic plant ingredients. The serum is packed with anti-oxidants and offers UV protection. Moreover, it fights signs of premature aging. On top of that, the serum also speeds up the process of tissue repair and stimulates collagen production.
Vitamin C Serum is made with 20+ organic ingredients, 200+ nutrients, and antioxidants. These ingredients combined with the Kakadu plum are extremely nourishing and beneficial to the skin. 
HIGHEST QUALITY NATURAL VITAMIN C
Kakadu plums are rich in vitamin C. Actually, these plums are the most potent source of vitamin C on the planet. Kakadu plums contain 55 times more vitamin C than oranges. Vitamin C plays an essential role in protecting the body from free radicals like air pollution or other environmental factors. The plant's natural vitamin C improves the appearance of the skin, giving you a beautiful glow and radiant skin.
IS KAKADU OIL GOOD FOR SENSITIVE SKIN?
To ensure you can reap the benefits from your skincare products it is important to know your skin type or what products suit your skin type.
People with sensitive skin should be on a constant lookout for products with irritative or harmful ingredients.
Great news is that Kakadu plum is very good for sensitive skin types. That's because it is an essential antioxidant with anti-inflammatory properties. The plums help reduce facial redness and protect skin cells from damage.
CONVENTIONAL VS. ORGANIC OIL
When talking about face oils, it is important to know how to differentiate them and how they are produced. There are typically two kinds of face oils: those produced conventionally and those grown organically.
The true difference between conventional and organic face oils is how they are made and the conditions in which they are made. Additionally, and most importantly, it is about having nutrients vs being stripped of the nutritious properties due to conventional growth that implies use of pesticides and herbicides.
Conventional oils are made of Kakadu plums that are grown by using pesticides and herbicides. Additionally, these oils can often be refined. Refined oil is made through processing an element or "purifying" it. The manufacturing process normally involves the use of chemicals and lab-produced synthesizers. This process strips the nutrients away from the oil, therefore it is compromising the quality of the product.
Organic oils are known as oils made of Kakadu plums grown organically, without use of any harmful pesticides. Additionally, the oils are even better when they are produced as cold-pressed oils. Organic oils are often produced from ingredients that have been unrefined. This method involves better final product, with most nutrients left untouched. The cold pressing implies slowly crushing the seeds to extract the oil. Moreover, some farmers also go the extra mile and separate their organic products from non-organic products or try to separate them with little contact.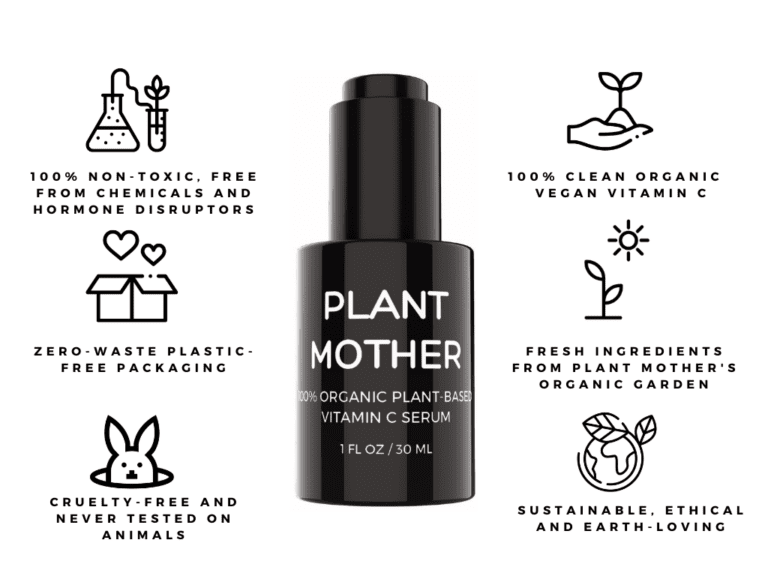 BEST KAKADU PLUM OIL FOR TOPICAL USE - ORGANIC VS. REFINED
The best Kakadu plum oil for your skin is cold-pressed, organic, and unrefined oil. Cold-pressed oils are gentle on the skin and contain nourishing nutrients and antioxidants. It is also an excellent oil alternative for sensitive skin with condition like atopic dermatitis. Moreover, this ingredient is beneficial for women with extremely dry skin during pregnancy because it leaves out harmful chemicals and toxins.
Also, in general, always aim for clean skincare because it is better and safer for your skin's health and reduces exposure to harmful ingredients like some chemicals, parabens, or GMOs.
Kakadu plums are one of the most potent sources of vitamin C
Additionally, Kakadu plums have 55x more vitamin C than oranges
Plant Mother uses the most medicinally active variety of Kakadu plum for their Vitamin C serum
Vitamin C helps boost collagen production and skin rejuvenation
Cold-pressed and organic, unrefined oils are better and gentler on the skin
This content is for informational and educational purposes only. It is not intended to provide medical advice or to take the place of such advice or treatment from a personal physician. All readers of this content are advised to consult their doctors or qualified health professionals regarding specific health questions. The publisher of this content does not take responsibility for possible health consequences of any person or persons reading or following the information in this educational content. All viewers of this content, especially those taking prescription or over-the-counter medications, should consult their physicians before beginning any nutrition, supplement, skincare product, or lifestyle program.
REFERENCES: