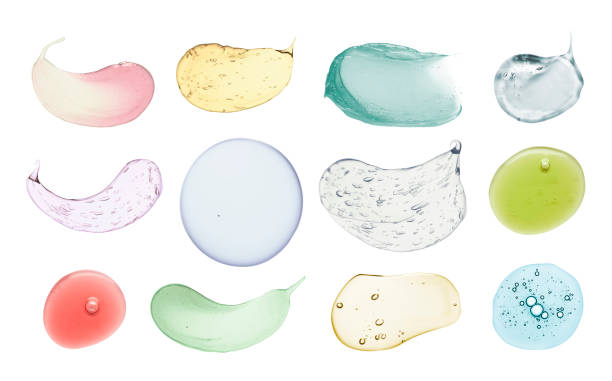 Aging and getting older are unavoidable. Aging signs can include the appearance of wrinkles, sagging, and fine lines. Luckily, there are skincare products and ingredients that minimize aging signs. Combining Vitamin C and hyaluronic acid improves the skin's elasticity, brightens the skin, and encourages clear and clean skin.
This article discusses the numerous benefits of hyaluronic acid and Vitamin C, which products with these ingredients are most effective, and why everyone should use them daily.
Hyaluronic acid benefits
Are all hyaluronic acids the same?
Vitamin C benefits
What's The Best Type Of Vitamin C?
Hyaluronic acid and Vitamin C – which one is better?
Can you use Vitamin C and Hyaluronic acid together?
What do you apply first – Hyaluronic acid or Vitamin C?
Are Hyaluronic acid and Vitamin C safe to use with other products?
Which products work best with Hyaluronic Acid and Vitamin C?
Final Thoughts
Hyaluronic Acid is one of the gentlest ingredients in skincare and supplements. It does not react in a negative way with other ingredients, making it safe to use in any skincare routine. The ingredient does not cause breakouts or irritate the skin, which is perfect for those with sensitive skin concerns.
Additionally, our bodies and skin produce hyaluronic acid organically! It is in the eyes, joints, and skin and provides moisture, lubrication, and elasticity. Although, as we age, the amount of hyaluronic acid in our bodies decreases.
A key benefit of hyaluronic acid is retaining moisture in the skin and minimizing hyperpigmentation. It also brightens and firms the skin, improving skin tone and elasticity.
Hyaluronic acid is not only for those who experience signs of aging. It is effective for all ages, and it is always best to start early rather than later. Furthermore, it can aid skin injuries like inflammation and scarring. It increases cell turnover in the skin, boosting collagen production and suppleness. Finally, according to the latest trends, hyaluronic acid for hair is becoming increasingly popular as many women on TikTok claim it helped add moisture and softness to their hair.
Are all Hyaluronic Acids the same?
No. It is imperative to note that not all types of hyaluronic acid are the same. Microbial fermentation or the derivation of animal by-products produces hyaluronic acid. Also, microbial fermentation is the most ethical form of producing non-bodily hyaluronic acid. Currently, manufacturers often use and favor microbial fermentation because it is cost-effective and does not harm animals.
Therefore, it is always advisable to double-check with the company and manufacturer of your skincare products to know where your ingredients are coming from and whether they are using natural ingredients.
If you are looking for an all-organic skincare company, Plant Mother is perfect for you. It is an all-vegan, zero waste skincare that does not use animal-derived products. The product ingredients are grown sustainably and are eco-friendly throughout the manufacturing process.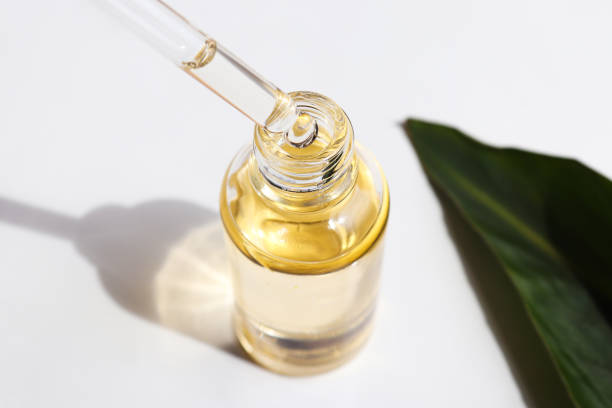 Vitamin C has several benefits. This vitamin is in various foods like oranges, broccoli, and tomatoes. It is essential to eat Vitamin C-rich foods, and you also need to feed your skin with this precious antioxidant!
In addition, Vitamin C reduces the appearance of wrinkles, fine lines, and uneven skin textures. By increasing skin cell turnover and collagen production, Vitamin C provides the skin with rich nourishment.
Acne-prone skin benefits from Vitamin C, that protects the skin from free radicals. These environmental pollutants include harmful UV rays from the sun, smoke, and tobacco. Vitamin C serum also have higher concentration of active Vitamin C, meaning it penetrates the skin better than other products, like creams or lotions.
Furthermore, niacinamide and vitamin C are often used together. They are essential because they have similar effects, meaning they work together to renew and rejuvenate the skin. Plant Mother's Vitamin C serum contains natural niacinamide (vitamin B3) derived from rosehip and maracuja oil (passion fruit oil). The serum contains the most active form of maracuja oil. Paired with over 20 botanicals, this serum is nutritional and unstoppable in skin nourishment.
Also, Plant Mother's Vitamin C serum contains 100% natural Vitamin C and E, boosting the anti-aging and free radical protection properties of the skin. Pairing Vitamin C and E supports the skin's natural repairing process and provides additional anti-aging benefits.
What's the best Type of Vitamin C?
Vitamin C is not produced by the body, meaning we need to feed our bodies the right foods and our skin the right products to receive its numerous benefits.
Therefore, finding the right products that work for you, your skin, and the environment around you is crucial. Note that not all Vitamin C products are the same. Many women prefer serum vs vitamin C face cream. That's because serum always has higher concentration of active ingredients and nutrients.
Talking about serums, Plant Mother's Vitamin C serum is the completely plant-based product for rejuvenated, healthy skin. This Vitamin C serum is vegan and cruelty-free, making it safe for your skin and environmentally friendly. It contains organic botanicals rich in antioxidants and vitamins, including Kakadu plum, prickly pear, and maracuja oil. As a bonus, Kakadu plum contains 55 times more Vitamin C than oranges!
Vitamin C and Hyaluronic Acid - which one is better?
Either one is not better than the other. Both hyaluronic acid and Vitamin C effectively and efficiently target aging signs in the skin. As stated above, as we get older our bodies do not produce as much natural collagen and the skin becomes more sensitive to free radicals in our environments.
It is important to note that while hyaluronic acid and Vitamin C help treat signs of aging, they cannot completely reverse it. Of course, to effectively take in the benefits of both products, it is best to start early. Beginning the treatment of aging signs like crows feet or wrinkles will help improve the likelihood of the skin becoming more resilient to those annoying aging signs.
Can you use Hyaluronic Acid and Vitamin C together?
Yes! A common question asked is if you can use hyaluronic acid and Vitamin C at the same time. Hyaluronic acid and Vitamin C work exceptionally well together. Hyaluronic acid is gentle but effective on the skin, whereas plant-based and organic Vitamin C is the best for sensitive skin. Using both together increases their anti-aging benefits. Applying hyaluronic acid after Vitamin C will lock in the nutrients your skin needs and keep the skin plump and moisturized.
Furthermore, applying an oil-based, vitamin, and mineral-rich Vitamin C serum protects your skin's barrier from radical damages that occur almost daily. Additionally, Plant Mother's products contain non-comedogenic face oils. This means the oils do not cause clogged pores while feeding nutrients to the skin.
What do you apply first – Hyaluronic Acid or Vitamin C?
Generally, when applying skincare products, start from the thinnest consistency to the thickest. To gain the most benefits from your products, apply Vitamin C before Hyaluronic acid. If you are using any serums or face oils, apply those first and any thick moisturizers last.
Hyaluronic acid will keep your skin's barrier well moisturized while allowing your skin to absorb any vitamins and minerals from the Vitamin C serum. Over time, this will repair and revitalize your skin's complexion.
Moreover, apply Vitamin C in the morning to maintain an effective skincare routine and achieve glowing, healthy skin. Applying Vitamin C in the morning will prevent free radical damage throughout the day.
Following Vitamin C, apply a hyaluronic serum or moisturizer containing hyaluronic acid. When using a hyaluronic acid serum, apply a moisturizer immediately to lock in the serum's nutrients.
In addition, hyaluronic acid application is safe at any time of the day! Although hyaluronic acid is a hydrating and moisturizing ingredient, you do have to apply a thicker moisturizer cream on top of it.
Finally, the last step in all skin care routines is to apply sunscreen. Sunscreen is essential in defending your skin against premature aging and skin cancer. The preferred product to use is biodegradable sunscreen. That's because it does not contain any harmful or synthetic ingredients to the environment or yourself.
Are Vitamin C and Hyaluronic Acid safe to use with other products?
In short, yes and no. Not all Vitamin C serums are safe to use with other products. Synthetic Vitamin C serums may cause adverse reactions when they are applied and react to certain skincare products. Always diligently research your skin products, what ingredients are in them, and what works well together and what does not.
As stated above, hyaluronic acid is one of the gentlest skincare ingredients. It can be used with most other skincare ingredients without causing skin irritations. Incorporating hyaluronic acid into your routine can help curb the specific side effects of other products you may use alongside it.
Which products work best with Hyaluronic Acid and Vitamin C?
Retinol and Vitamin C are two powerful active ingredients in any regimen. Both retinol and Vitamin C work similarly in increasing skin cell turnover and collagen production, but using them separately will avoid unwanted interactions and differences in ph.
Using plant-based hyaluronic acid with either Vitamin C or retinol serum will not cause redness or irritation. Also, since it is so gentle and mild, hyaluronic acid can be used after both vitamin C and retinol. Vitamin C, Hyaluronic acid, and retinol all work together to provide extra hydration levels, vitamins, and nutrients.
At the same time, a fantastic way to combat skin sensitivities while using active ingredients like retinoids and Vitamin C is to opt for ones that contain clean and organic ingredients. On the other hand, pregnant women should read and learn about vitamin C serum while breastfeeding to be wary of using certain ingredients and products while nursing.
Hyaluronic acid and vitamin C are highly beneficial in preventing skin aging. While products can help reduce the appearance of aging signs, nothing can fully stop it from happening. However, the best way is finding and applying the right products as early as possible. That will be beneficial in the long run. Utilizing both can improve and prevent fine lines and sun damage while strengthening the skin's barrier.
Those of any age can safely use Vitamin C and hyaluronic acid, especially from 100% plant-based and cruelty-free products. Both ingredients provide nutrients and vitamins to the skin while fighting aging signs.
Most importantly, diligent research is necessary to find the right products for your skin type.
This content is for informational and educational purposes only. It is not intended to provide medical advice or to take the place of such advice or treatment from a personal physician. All readers of this content are advised to consult their doctors or qualified health professionals regarding specific health questions. The publisher of this content does not take responsibility for possible health consequences of any person or persons reading or following the information in this educational content. All viewers of this content, especially those taking prescription or over-the-counter medications, should consult their physicians before beginning any nutrition, supplement, skincare product, or lifestyle program.