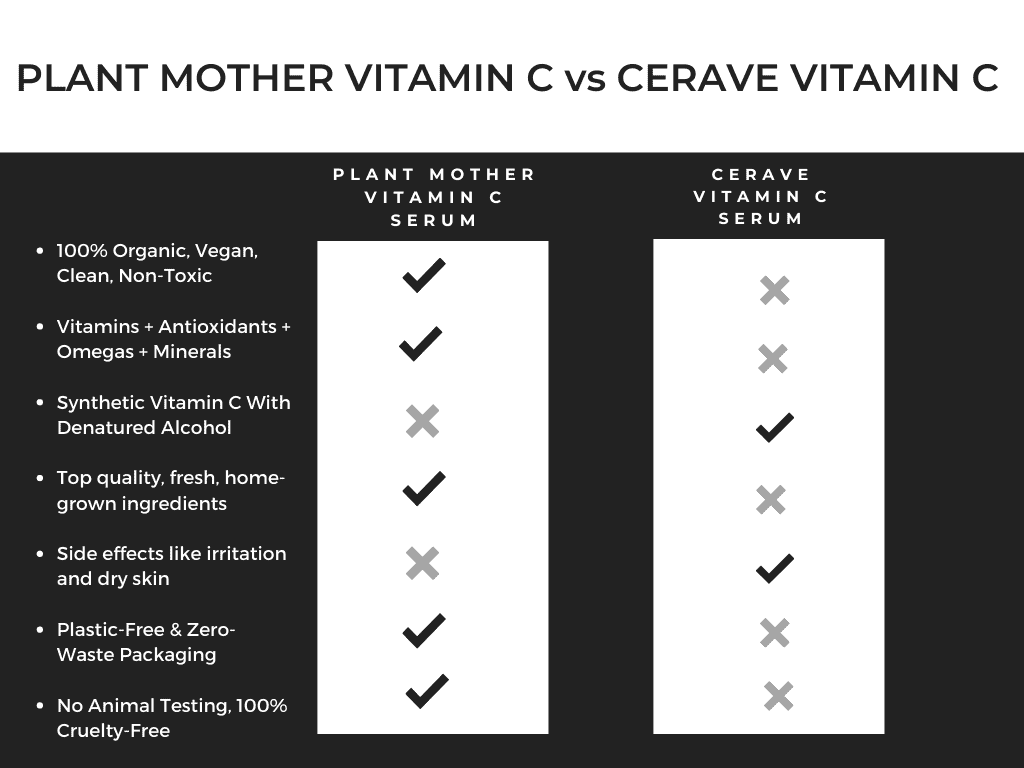 CeraVe Vitamin C Serum is a popular serum on the skincare market. I've been using the Skin Renewing Vitamin C Serum for a few months now. In this article, I will provide an honest review of the product and tell you about 10 things I wish I knew before I purchased the product. I'll also compare it to Plant Mother's Vitamin C Serum, one of the bestselling 100% organic, plan-based Vitamin C serums.
Here is an overview of the things I'll cover:
What is CeraVe Skin Renewing Vitamin C Serum?
How Does The Serum Work?
What Kind of Formula is in CeraVe Serum?
CeraVe Serum Ingredients
Is This Cruelty-free Vitamin C?
Does CeraVe Vitamin C Serum Contain Animal Ingredients?
Vitamin C Serum Packaging
Best Alternative To CeraVe Vitamin C Serum
What CeraVe Customers Say About It
Final Thoughts
WHAT IS CERAVE SKIN RENEWING VITAMIN C SERUM?
CeraVe offers seven facial serums, one of them being Skin Renewing Vitamin C Serum. The serum has anti-aging properties that help hydrate the skin and improve fine lines and wrinkles. It has a lightweight consistency, leaving out the feeling of grease or oil.
 The three main ingredients in CeraVe Vitamin C Serum are three essential ceramides, hyaluronic acid, and vitamin B5. CeraVe has created a proprietary MultiVesicular Emulsion Technology (MVE) to boost moisturizing ingredients. MVE helps release the ceramide formula into the skin over a period of time to ensure constant skin hydration.
CeraVe has a moisturizer-like texture. It combines 10% vitamin C and three essential ceramides to provide hydration and to help protect the skin barrier. MVE technology is its primary way to deliver hydration to the skin throughout the day. MVE technology was developed by dermatologists whose formulas are based on science. Dermatologists designed and implemented this technology across CeraVe's skincare line.
MVE is described as a sphere with multiple layers of essential ceramides that are released into the skin throughout the day. It slowly releases the ingredients into the skin, hydrating your skin all day after one use.
WHAT KIND OF VITAMIN C FORMULA IS IN CERAVE SERUM?
CeraVe uses 10% synthetic Vitamin C (L-ascorbic acid) in their serum formula. It is an average concentration of a lab-produced vitamin C. For vitamin C to be effective in face serums the concentration should be anywhere between eight to twenty percent. The higher the concentration the more potent the antioxidant. However, if the concentration is too high, it may cause dry skin and irritation. For people with sensitive skin, natural, plant-based vitamin C cream or serum would be better as it is less irritating.
Moreover, this serum contains denatured alcohol. Most probably, it's added to help with absorption of the product. However, denatured alcohol can cause extreme dryness of the skin. While it is not toxic in small amounts, it can disturb your natural skin ph level which can result in excessive dryness and breakouts in some skin types. That's why alcohol is not a good ingredient in skincare and skilled formulators avoid using denatured alcohol in their formulations.
This is a quote from a Healthline article on denatured alcohol:
"A note of caution: Denatured alcohol can show up in products claiming to be "alcohol-free" through a sneaky marketing loophole. In FDA-approved parlance, "alcohol" only refers to ethanol. So once the alcohol in a product has been "denatured," it's no longer ethanol — and therefore, according to the strictest interpretation of FDA standards, is not alcohol."
CERAVE SERUM INGREDIENTS:
We mentioned that Cerave Vitamin C Serum contains synthetic, lab produced Vitamin C. Therefore, we want to explain the difference between synthetic and natural ingredients, including Vitamin C:
Synthetic. Lab-produced ingredients, formulated in a lab. Made by combining different chemical ingredients. The acceptable synthetic formulas are the ones made with safe, non-harmful ingredients. The problem is that FDA doesn't regulate the use of toxins and potentially harmful chemical ingredients in the US. Therefore, it is important to look into labels and search for 100% non-toxic and safe ingredients.
Natural. Ingredients that are found in nature. For example, botanicals and herbs. However, natural ingredients can be conventional or organic. Whether an ingredient is conventional or organic depends on how it is grown and processed. A conventional ingredient stems from farming practices that involve using fertilizers and pesticides to grow plants. Conventional farming is the traditional route to producing crops. For that reason, conventional cosmetics, similar to conventional food, is stripped of rich nutritious profile and often contains pesticides or GMOs. Therefore, if products are natural, but non-organic, it's important to do research on their safety before the purchase. The safest are natural, 100% organic, plant-based products.
IS THIS A CRUELTY-FREE VITAMIN C?
CeraVe is not a cruelty-free brand. L'Oreal Group is the parent company of CeraVe and manufactures its skincare products. The company has been part of The L'Oreal Group since 2017. L'Oreal is included on PETA's "do test" list. PETA's "do test" list is a list of companies that have not adopted cruelty-free practices, such as testing on animals for ingredients and finished products.
The company has three production factories in China. Additionally, it sells cosmetic products in China where the country has strict laws that require cosmetic companies to test on animals.  The Chinese government requires L'Oreal to pay them to test their products in order to sell them in China. Since the company has not withdrawn from selling its products in China they are still included on PETA's "do test" list.
Additionally, PETA has created a database of companies that do and do not test on animals. This searchable database is called "Beauty Without Bunnies". It also allows you to search for companies working for regulatory change, companion-animal food manufacturers, and cruelty-free product availability by country and region. This database is a great resource for cruelty-free and vegan cosmetic research!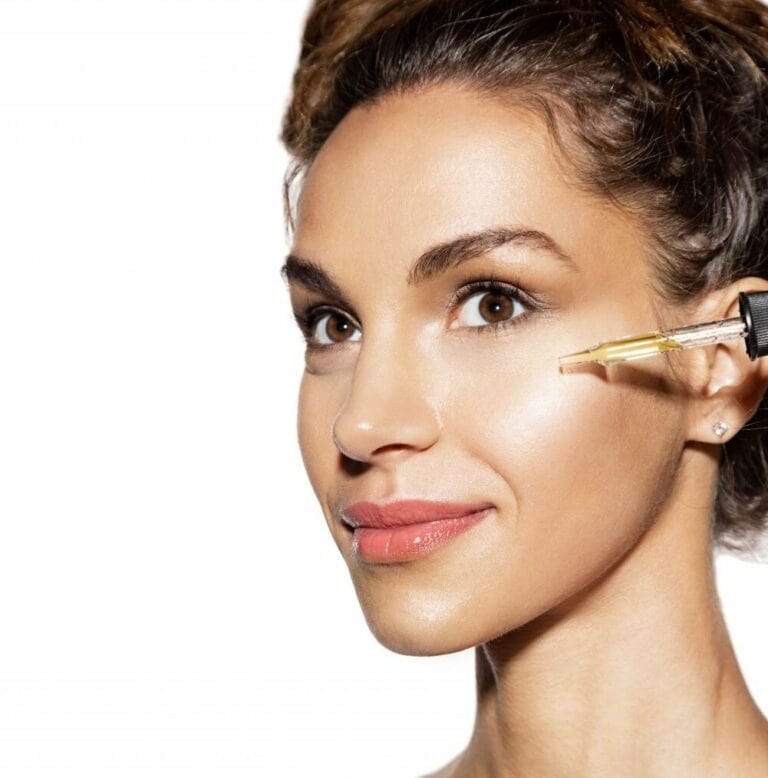 DOES CERAVE VITAMIN C SERUM CONTAIN ANIMAL INGREDIENTS?
Yes, CeraVe uses animal ingredients in its skincare line. The company is not a vegan skincare brand. Its products contain animal derivatives or ingredients that come from animals that are slaughtered under veterinary supervision.
CeraVe's Vitamin C includes animal derivatives like cholesterol and glycerin. The company's products do not contain porcine or bovine ingredients except for lanolin, a substance derived from sheep or sheep's wool. On CeraVe's Vitamin C packaging it clearly states cholesterol and glycerin as its ingredients.
In some cases, it is safe to use animal ingredients, but this varies across companies, products, and depends on who their manufacturers are. Besides ethical reasons, it is important to think about what animal ingredients add to the formula. Most of the time, animals are fed with growth hormones and antibiotics. Those can interfere with your endocrine balance and cause hormonal disruption. That's why it is a good idea to avoid animal-based products (if not for ethical reasons). Always consult with your doctor before using a new product that contains animal ingredients.
CERAVE VITAMIN C SERUM PACKAGING
CeraVe Vitamin C Serum comes in a plastic tube with a tip applicator. The packaging is made of plastic and comes in a small cardboard box. The company's cleanser bars are their only product that is packaged in recyclable cardboard, but for the most part, CeraVe uses plastic packaging.
The issue with plastic packaging is that it is thrown away and not recycled or reused. It creates plastic pollution that is harmful to our planet. Plastic packaging has damaging effects on the environment.
Additionally, manufacturing plastic takes up a lot of energy and emits greenhouse gasses which can pollute our atmosphere. It also negatively affects our oceans and wildlife due to the toxic chemicals in plastic.
BEST ALTERNATIVE TO CERAVE VITAMIN C SERUM
The bestselling vegan alternative to CeraVe Vitamin C is Plant Mother's Vitamin C Serum. Plant Mother is 100% organic, vegan, and non-toxic skincare that makes fresh, locally grown ingredients. Plant Mother's Vitamin C Serum is plant-based and full of rich antioxidants. It is derived from Kakadu Plum that contains 55 times more Vitamin C than in oranges. On top of that, the serum's Vitamin C is boosted by over 20 natural botanicals with over 200 antioxidants, fighting free radicals and protecting your skin from environmental aggressors. Check out the Vitamin C serum before and after results. 
Plant Mother Vitamin C Serum packaging is sustainably made of recycled and reusable materials made of biodegradable fibers. The serum's zero waste packaging is eco-friendly and contains no plastic. This also helps protect Plant Mother's serums from losing their nutrients and precious plant oils. Moreover, it helps our planet and environment.
This serum contains 100% organic botanical ingredients. Organic ingredients come from strict farming practices. These practices mean not using chemical fertilizers and pesticides. Therefore, the ingredients are clean, safe, and non-toxic. Additionally, they're rich in nutrients and multivitamins that plants grown using conventional, non-organic methods don't contain.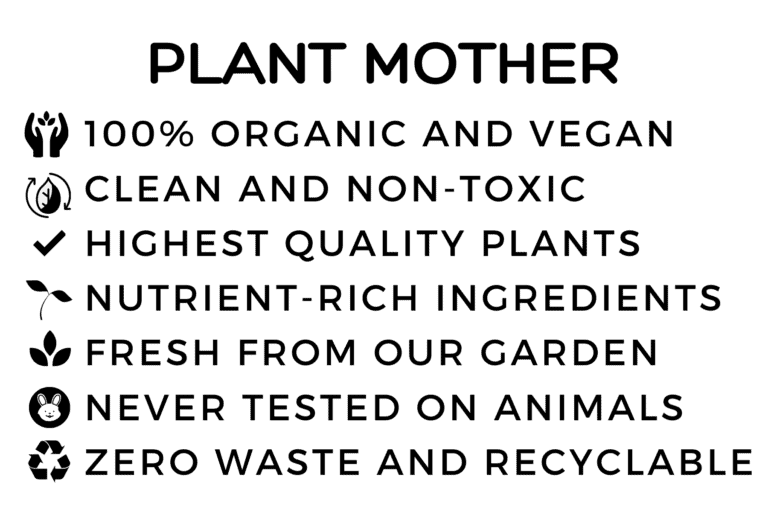 What Cerave Customers Say About The Serum
"I like the CeraVe vitamin C, it's very nourishing and moisturizing. Indeed, it is and it's all thanks to the hyaluronic acid, ceramides and vitamin B5 that are also in the formula."
"I am currently using the Cerave vit c serum in the mornings. I love how it goes on. Have not noticed any changes however. I tried to put the cerave am moisturizer with spf overtop of it and it peels terribly."
"I love the texture and how it absorbs into my skin easily. My skin also looks brighter and clearer."
"I used two tubes of Cerave VC and I didn't see noticeable results, nothing bad but also nothing good. I have oily skin, and it makes me super oily during the day, and it seems to have high denatured alcohol content."
"The Cerave vitamin C serum uses ascorbic acid in a water base, therefore needs to be at the proper pH (≤3.5) to be absorbed by the skin. Reviewer on youtube tested the pH level of this specific product and it had a pH of 6~"
Every individual has a different skin type and unique skin care needs and preferences. At the end of the day, you should use what feels right to you and what fits into your lifestyle and skincare routine. CeraVe Skin Replenishing Vitamin C Serum is suitable for skin types that need moisture and help with skin texture. However, this serum falls short of clean beauty standards – it uses denatured alcohol and chemicals, it's not vegan or cruelty-free, and it uses plastic packaging that is bad for the environment. Also, there's no transparency into its supply chain (is it produced in one of the company's China factories?).
Contrary to CeraVe, Plant Mother's Vitamin C serum is loved by health-conscious women for its safe and clean ingredients. It is made of 100% organic ingredients that are healthier and more nutritious than conventionally grown botanicals. This Vitamin C serum has over 200 antioxidants that fight free radicals and reduce UVA/UVB damage to the skin.
Plant Mother's Vitamin C serum is a clean skincare product aiming to boost your health and the wellbeing of the environment. It is a cruelty-free and vegan serum clear of toxins and chemicals.
This content is for informational and educational purposes only. It is not intended to provide medical advice or to take the place of such advice or treatment from a personal physician. All readers of this content are advised to consult their doctors or qualified health professionals regarding specific health questions. The publisher of this content does not take responsibility for possible health consequences of any person or persons reading or following the information in this educational content. All viewers of this content, especially those taking prescription or over-the-counter medications, should consult their physicians before beginning any nutrition, supplement, skincare product, or lifestyle program.
REFERENCES: