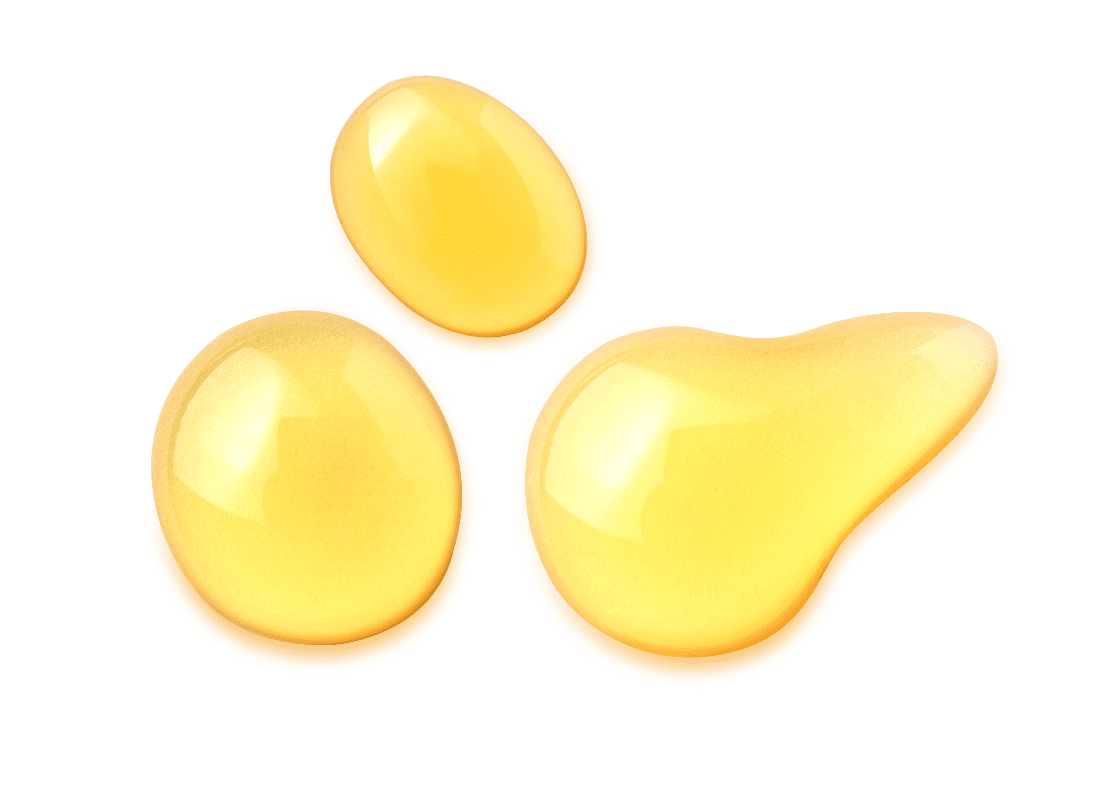 Face oil is used to provide the skin with extra moisture and lock in the hydration. Facial oils mimic the skin's natural sebum which helps balance the skin's water and oil retention. Since the skin does not produce water, our skin relies on moisturizers for that water-based moisture and face oils to balance out our skin's sebum and provide nutrients.
Typically, people use face oils to seal the moisture into the skin. They support and strengthen the skin's barrier made up of lipids and ceramides. This is an important step one can take to really lock everything in. 
Additionally, most face oils contain antioxidants, vitamins, and essential fatty acids – they can be very nutritious. 
Facial oils do improve the appearance of fine lines and wrinkles. Even though they do have a larger molecular structure, face oils work on the surface of the skin to help retain moisture and strengthen the skin's barrier. You can use face oil with a face cream or moisturizer, however, it can also completely replace the moisturizer. 
Many people don't fully understand all the great benefits of face oils because in the past people thought that oils would clog their pores and cause breakouts or skin purging. This couldn't be further from the truth. Below you'll find various benefits of face oils that are today considered one of the most precious and important skin ingredients.
Gives a healthy glow to the skin
As we age, so does our skin. Over time, the skin produces less sebum. If you use a face oil, it can help restore that moisture and introduce healthy, glowing, well-moisturized skin. Dry skin during pregnancy can be an issue for many soon-to-be moms. Natural, nutritious face oils are the best solution. Also hormonal changes during menopause cause the skin to become extremely dry (crepey skin) – face oils are a great remedy for this. 
Provides moisture and locks in hydration
Not only does dry skin benefit from facial oil but so does oily skin. When applying face oil to the skin after washing your face, it seals all of the hydrating ingredients, allowing the skin to retain that added moisture and hydration.
Face Oil Helps with smooth makeup application
Facial oils give the skin a smooth, glowing feel. Therefore, it is a great product to apply before concealer or foundation. Applying makeup to dry and flaky skin can look patchy and produce a thick finish. However, face oils can leave a seamless finish under makeup and help brushes glide easier. Face oil can be applied under the makeup or can be also mixed in with the foundation.
Protects skin from free radicals
When applied as the last step after moisturizer, it can act as a barrier for the skin's outer layer. Specific formulas containing antioxidants, such as Plant Mother's Vitamin C and Retinol, protect the skin from free radicals which contributes to aging and dullness.
Face Oil vs. Serum: The difference
A face oil is an oil-based formula and is typically formulated with specific oils that won't clog pores and cause breakouts whereas face serums can be either water-based or oil-based. Both face oil and face serum (if it's water-based) can be used together with the face serum being applied first. On the other hand, they can be used at separate times of the day.
Therefore, a serum can be applied in the morning to wear throughout the day since it is a lightweight formula and won't weigh your skin down during the daytime. Afterwards, going in with the oil-based retinol serum at nighttime to hydrate and nourish the skin throughout the whole night.
Face oil before or after moisturizer?
Because oil contains a larger molecular makeup, facial oils are recommended to be applied either as a first step or after washing your face or moisturizing in the skincare routine. Face oils lock in the hydration from the moisturizer.
If you're using an oil-based serum, it should be used as a first step. Serums nourish the skin and almost form a protective layer to help keep all rich nutrients in.
Non Comedogenic Oils vs Comedogenic Oils
Many people think oil on the skin will clog the pores. Wrong! With the right selection of oil and the right oil-based formula, clogged pores or acne are not going to be a problem. If you are afraid of applying oil to your skin because of the possibility of clogged pores, opt for safe non-comedogenic face oils.
Non comedogenic oils don't clog pores and allow the skin to breathe. This type of oil helps keep dry skin moisturized and oily skin acne-free. Some examples of non-comedogenic oils include sea buckthorn oil, prickly pear, Kakadu plum, acai oil, jojoba, maracuja oil, among many others. You'll find them in Plant Mother serums. Most noncomedogenic oils contain antioxidants, vitamins and essential fatty acids as well. 
Synthetic and mineral oils are typically comedogenic. They can clog pores which can lead to pimples, blackheads or whiteheads. Always choose natural, organically grown plant oils instead of synthetic ones. Especially if you have sensitive skin, atopic dermatitis, or eczema. And also always aim for clean skincare. 
Best Face Oil - Organic vs Conventional Face Oil
Many people don't think about this, but organic oils are the best option for facial and body formulas. Using organic oil is better for our health and our environment. So, you should be using organic, cold-pressed, non-refined oils. Additionally, when shopping for oil-based face cream or serums, look for the products made with these types of oils. 
Organic oils are made without chemical pesticides, herbicides, and other byproducts. This suggests that no artificial agents or GMOs were used by the farmers who produced the plants for the oil. Most importantly, research indicates that organic farming produces less greenhouse emissions and uses less energy than conventional farming. So organic farming is good for you and good for the earth too.
Oils can be natural and even organic, yet they can be refined. Avoid refined oils because while refined, oils get stripped of the nutrients and loose their efficiency. 
Also avoid mineral oils. Many skincare and haircare brands use them. They're made out of petroleum and aren't good. Despite feeling less heavy, many people find them to be overly greasy on their skin, and pore clogging is a common complaint with mineral oils. Moreover, they're stripped of nutrients and made out of synthetic components. 
Finding the right face oil for your skin
When using a face oil, it is important to choose the right oil for your skin type to receive the right benefits. For mature and aging skin, the skin produces less oil so it is most likely dry. Therefore, a face oil can help nourish the skin, reduce wrinkles and fine lines. Look for an oil with antioxidants since it boosts collagen production and strengthen the skin's elasticity. Two great examples are seabuckthorn oil, carrot seed oil, bakuchiol, and rosehip seed oil.
Similar to aging skin, dry and dehydrated skin need a face oil that is nutrient-rich to deeply hydrate and moisturize the skin. Maracuja oil, hibiscus, prickly pear, and acai oils are some of the best for this skin type.
As for oily or acne prone skin, stripping oil to get rid of the oily skin actually causes the skin to produce even more oil to compensate for the missing oil. Therefore, some face oils can help balance the skin's oil production and minimize the appearance of pores. A few oils recommended for this skin type include jojoba, amaranth, Kakadu plum, and camellia flower oil.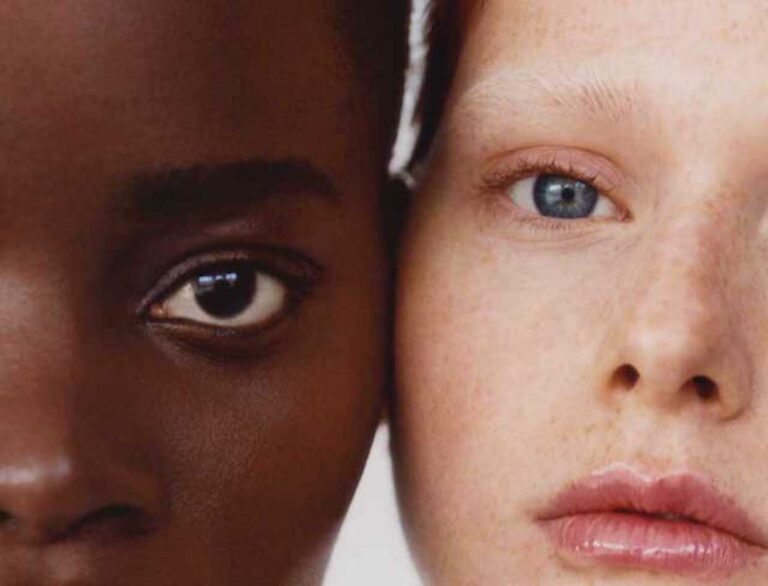 Best Face Oil - Most nutritious natural face oils
SEABUCKTHORN BERRY
Seabuckthorn berry has high levels of Omega 7 and provitamin A, essential fatty acids, carotenoids, and high levels of Vitamin E to help hydrate the skin. Additionally, it is very nourishing and used as an anti-inflammatory, and can help the look of apparent sunspots. Sea buckthorn berry oil promotes the rebuilding of skin cells to help heal wounds, reduce the appearance of scars, treat discolorations, and fight acne.
 SEABUCKTHORN SEED
Seabuckthorn seeds are extremely high in vitamin A and C, making them the perfect ingredient for natural vitamin A and C serums. Additionally, this oil acts as a very powerful antioxidant, and contains natural sources of retinol and vitamin E. This unique oil can help fight the appearance of fine lines and wrinkles by improving elasticity and helping keep the skin hydrated. Additionally, it may help with absorption while simultaneously limiting excess water loss.
KAKADU PLUM
Kakadu Plums are rich in nutrients, but most importantly they contain very high amounts of vitamin C. In fact, they contain the highest level if vitamin C of any plant in the world, making it wonderful natural Vitamin C source for your skin. It works hard to reduce wrinkles and boost collagen production to keep skin supple and glowing. The fruit is high in antioxidants, that fight hard against blemishes and acne.
ROSEHIP 
Rosehip seeds are rich in healing properties and packed with antioxidants and vitamin A and C. In fact, they contain about 20 times more Vitamin C than oranges. Rosehip oil is high in minerals and essential fatty acids such as linoleic acid, linolenic acid, and phytosterols to keep the skin hydrated and moisturized. Additionally, it evens out skin tone and protects against sun damage with its brightening properties and abundance of provitamin A, vitamin C, and vitamin E.
MARACUJA
Maracuja oil contains high levels of minerals and antioxidants. Additionally, it has high levels of vitamins E, A, and C, and essential fatty acids that work hard to even skin tone and promote collagen production. Maracuja is also special because it has antibacterial and antioxidant compounds to help keep the skin glowing, reducing wrinkles, and age sports.
Additional Nutritious Face Oils
BAKUCHIOL
Due to its remarkable anti-aging qualities, this sacred natural element of traditional Chinese medicine is commonly referred to as botanical face lift. It's a plant-based, nutritious face oil. Completely non-irritating alternative to the retinol made in a lab, which can be harsh and irritating to the skin. Therefore, it's good to know the difference between bakuchiol vs retinol. 
Bakuchiol is a skin rejuvenator that fights photo aging and hyperpigmentation. It also possesses anti-cancer properties, inhibiting the proliferation of carcinoma cells. Bakuchiol has antioxidative properties nearly twice as strong as vitamin E.
HIBISCUS
Hibiscus is one of the most potent anti-aging plant face oils. It has a wonderful reputation for boosting skin suppleness and providing a stunning natural youthful boost.
Hibiscus actively combats the aging process by firming and lifting your skin by inhibiting the activity of the enzyme elastase, which is responsible for breaking down our skin's valuable elastin.
ACAI OIL
Because of its particular composition and nutrient profile, it is the most effective antioxidant of all plant oils. It is rich in polyphenols, vitamins A, B, C, and E, as well as a combination of omega 3, 6, and 9 essential fatty acids. Also vitamins B1, B2, B3, minerals phosphorus, calcium, and potassium are abundant in the dark and juicy pulps.
The anthocyanin content of Acai is said to be 10-30 times higher than that of goji berries, currents, or grapes. Acai's potent antioxidants aid to prevent cancer cell growth and maintain a healthy cellular structure.
This content is for informational and educational purposes only. It is not intended to provide medical advice or to take the place of such advice or treatment from a personal physician. All readers of this content are advised to consult their doctors or qualified health professionals regarding specific health questions. The publisher of this content does not take responsibility for possible health consequences of any person or persons reading or following the information in this educational content. All viewers of this content, especially those taking prescription or over-the-counter medications, should consult their physicians before beginning any nutrition, supplement, skincare product, or lifestyle program.