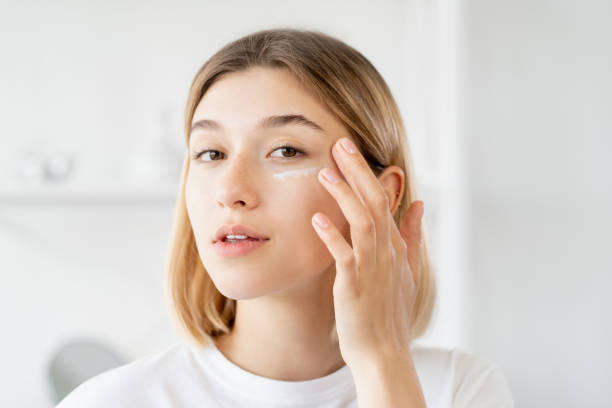 When deciding which skincare products to implement into your routine, the choices can often feel daunting. Not only is it difficult to decide which skin solutions to pursue, but there are so many brands on the market that sometimes it just feels easier to stick to what you know. One such product that has recently gained online traction is niacinamide. Products containing niacinamide improve hydration and smooth the texture of one's skin. Want to know how true these claims are and what the best niacinamide serum is? Then keep reading.
Niacinamide refers to a topical form of the vitamin B3, which is commonly known as niacin. Niacin is naturally occurring in many foods and improves energy and brain function when ingested. But what happens when we use niacinamide on our skin?
When the body absorbs niacinamide, it is converted to the co-factors NADH and NADPH. They both decline in the human body with age. Without these pro-oxidants, our skin is more likely to show the effects of aging. Also signs of hyperpigmentation, redness, and wrinkles. For this reason, using niacinamide can help fight the visibility of aging on our skin. 
Best niacinamide serum lessens sebum production. Sebum is the source of oil that creates breakouts on the skin. By decreasing the release of sebum, niacinamide reduces acne, pore size, and improves the texture of the face. Other aspects of niacinamide allow it to increase collagen production and to stimulate the strength of the skin's barrier. These factors lead to skin that is less wrinkly, less red, and more protected from the sun.
Is niacinamide necessary in your skincare routine?
So, is niacinamide necessary? In general, vitamin B3 is an essential nutrient that we should each ensure we are receiving. Further, the benefits of niacinamide are vast and varying. That's why it's important to find the best niacinamide serum for your skin. If you suffer from redness, blotchiness, acne, or excess oil, then incorporating niacinamide into your routine is a good way to target many of these issues at once. In addition, the anti-aging properties of the product mean that your skin is more protected from the sun and other environmental factors. This slows the process of wrinkling and weakening of the skin.
Best Niacinamide Serum For Dry, Mature, And Sensitive Skin
The most essential skincare products are certainly cleanser, moisturizer, and sunscreen. However, if you have a dry or sensitive skin, you have to avoid synthetic niacinamide that can be harsh to the skin. Also, if you are weighing the decision to incorporate niacinamide into your skincare routine, it is best to use one serum that contains vitamin c together with niacinamide. Niacinamide and vitamin C are most compatible active ingredients. Research shows that it is beneficial to use both in your skincare routine. Since niacinamide and vitamin c have similar effects on the skin, so the two can work together to renew and repair your skin. 
If you have dry, mature, or sensitive skin, the best niacinamide serum is Plant Mother's Vitamin C serum. It is made with natural niacinamide derived from fresh maracuja and rosehip oil. These are enriched with vitamin C from Kakadu plum (the ultimate source of Vitamin C) and antioxidants with multivitamins and minerals. Plant Mother's Vitamin C Serum is completely organic and plant-based. That's why this serum helps protect your skin over a long period of time, making it brighter and rejuvenated.
How do you incorporate niacinamide into your skincare routine?
Since niacinamide is gentle and anti-inflammatory, it can be used in conjunction with many other products and can even combat the negative side effects of certain harsher treatments. For instance, retinol and niacinamide are a commonly paired skincare duo. Retinol is a product that tends to dry out the skin as it adjusts, and the use of niacinamide can help sooth this irritation.
Niacinamide may be used separately from other steps of the skincare routine or combined with existing products. For instance, niacinamide and Vitamin C serums are getting more popular, so you can easily work them into your lifestyle. Specifically, people with eczema and atopic dermatitis can benefit from niacinamide use. It can help your facial skin grow a lipid barrier that encourages moisture retention.
In its serum form, niacinamide is best applied after cleansing and before moisturizing and morning and night. If serums aren't for you, there are many other ways to work niacinamide into your skincare routine. However, a serum with a more concentrated percentage of niacinamide will likely have the most impact on your skin's texture and appearance. Niacinamide is a readily absorbed topical product, which means that it soaks into the skin when applied and yields results relatively quickly.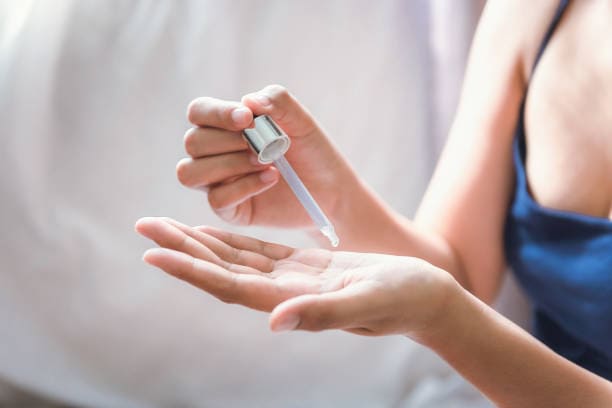 How do you choose best niacinamide serum?
As with any skincare phenomenon, brands are quick to jump on the bandwagon and churn out marketable products. For this reason, it is important to be selective when purchasing new items and weigh the factors that are most important to you. Here's a run-down of some of the things to look out for while shopping around.
Ingredients: With any product that you plan on putting on your face, examining the ingredients is essential. It can be overwhelming to stand in the skincare aisle of the pharmacy and squint at the fine print. Which is why doing your research can be helpful. On a company's website, they should be able to explain the purpose of each ingredient within a product. Additionally, they should give some insight to the sourcing of each component. If you don't know where your new serum is being made or what it is made of, it is hard to know exactly what it is doing to your skin.
Ingredients To Avoid In a Good Niacinamide Serum
Below are some specific ingredients to avoid when strolling the skincare aisle.
Aluminum: toxic metal that messes with our endocrine system.
Mineral Oil: harmful to the skin's clogged pores.
Parabens: contribute to hormone imbalance.
Siloxanes: harmful to the endocrine system and toxic to wildlife.
Synthetic Fragrances: these include a number of ingredients that won't be listed on a label, so you don't know what you're putting in/on your body.
Triclosan: damaging to the thyroid.
Phthalates: toxic to organs, including the reproductive system, and may cause birth defects.
Finding The Best Quality Niacinamide
One good way to judge the quality of a niacinamide product that you have yet to try is by reading customer reviews. Some of the most honest customer reviews are available on websites such as Amazon that market a wide variety of brands and are unlucky to host bias. However, it is important to note that every person's skin is different. Just because one individual had a life-changing experience with a product does not mean that the same is true for everyone. For this reason, we can continue to examine the sourcing of a product's ingredients to help determine quality. Brands that use artificial replacements for naturally occurring vitamins will often have products that contain lists of long words and confusing statements.
 Price can be a contradicting factor when it comes to beauty products. Investing in products that are highly concentrated and intentionally composed means that your skin will yield better results. Also, avoiding products that are overly discounted or available wholesale is a good rule of thumb, because this suggests that the items may be expired or cheaply produced.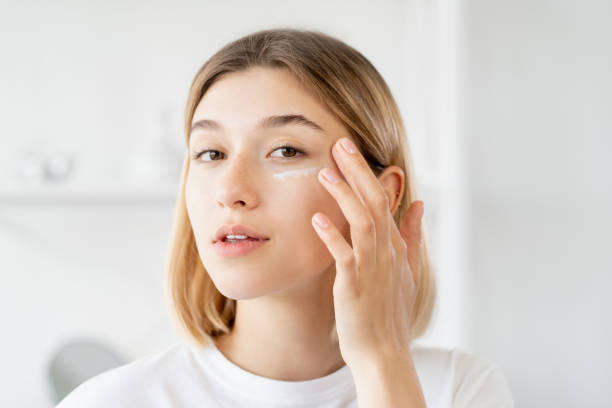 Best Clean Niacinamide Serums
It is hard to say exactly which niacinamide serum is the best on the market since there are so many options and variations available. To help point you in the right direction in your shopping, here are some of the top contenders when it comes to natural formulations and clean ingredients:
Plant Mother 100% Organic Plant-Based Vitamin C Serum. Plant Mother's Vitamin C Serum contains over 200 antioxidants and completely naturally derived ingredients. Each of the components of the serum are sourced locally and organically. Plant Mother's serum is made for even the most sensitive skin. It is safe and won't cause any skin irritation. Many women use it during pregnancy and breastfeeding (of course always consult your doctor first) because it is made without any chemicals and toxins. The serum can be used in conjunction with Plant Mother's 100% Organic Plant-Based Retinol Serum for the most targeted approach.
Follain's Brightening Serum – This is a product made with clean ingredients. To increase the brightening power, niacinamide is mixed in this combination with the vitamins C and E, fruit-derived AHAs, and yuzu extracts. Simply use this quickly absorbing serum day or night to achieve radiant results.
African Botanics Intensive Recovery Cream – it is a multitasking cream that has many features of the serum. Niacinamide in this formula is combined with ceramides, blue marine algae, and multitude of sustainable ingredients that fight wrinkles and boost brightness.
These are some of the strongest options on the market when it comes to clean and non-toxic niacinamide serums. As you can see, there are products available that include many different combinations of nutrients and minerals in order to maximize the impact on your skin.
Best Synthetic Niacinamide Serums
For those of you who prefer chemically produced ingredients vs plant-based, here's a selection of the most popular niacinamide serums. Synthetic formulas are not for everyone, so make sure you read the labels carefully and do your own research before you make the purchase.
The Ordinary Niacinamide 10% + Zinc 1%. The Ordinary is an extremely affordable brand. This is a water-based serum that contains only 11 ingredients and provides the skin with an instant shine.
Paula's Choice Niacinamide 20%. This serum contains 20% niacinamide, a higher concentration than any other products on the market. This advanced synthetic concentration means that the Paula's Choice serum is stronger and faster at targeting acne and textured skin. However, if you have dry and sensitive skin, this serum can cause skin purging, redness, and irritation.
CeraVe Resurfacing Retinol Serum. CeraVe offers another affordable option that is available at most drugstores. This product combines retinol and niacinamide to simultaneously soothe and correct the skin.
This content is for informational and educational purposes only. It is not intended to provide medical advice or to take the place of such advice or treatment from a personal physician. All readers of this content are advised to consult their doctors or qualified health professionals regarding specific health questions. The publisher of this content does not take responsibility for possible health consequences of any person or persons reading or following the information in this educational content. All viewers of this content, especially those taking prescription or over-the-counter medications, should consult their physicians before beginning any nutrition, supplement, skincare product, or lifestyle program.