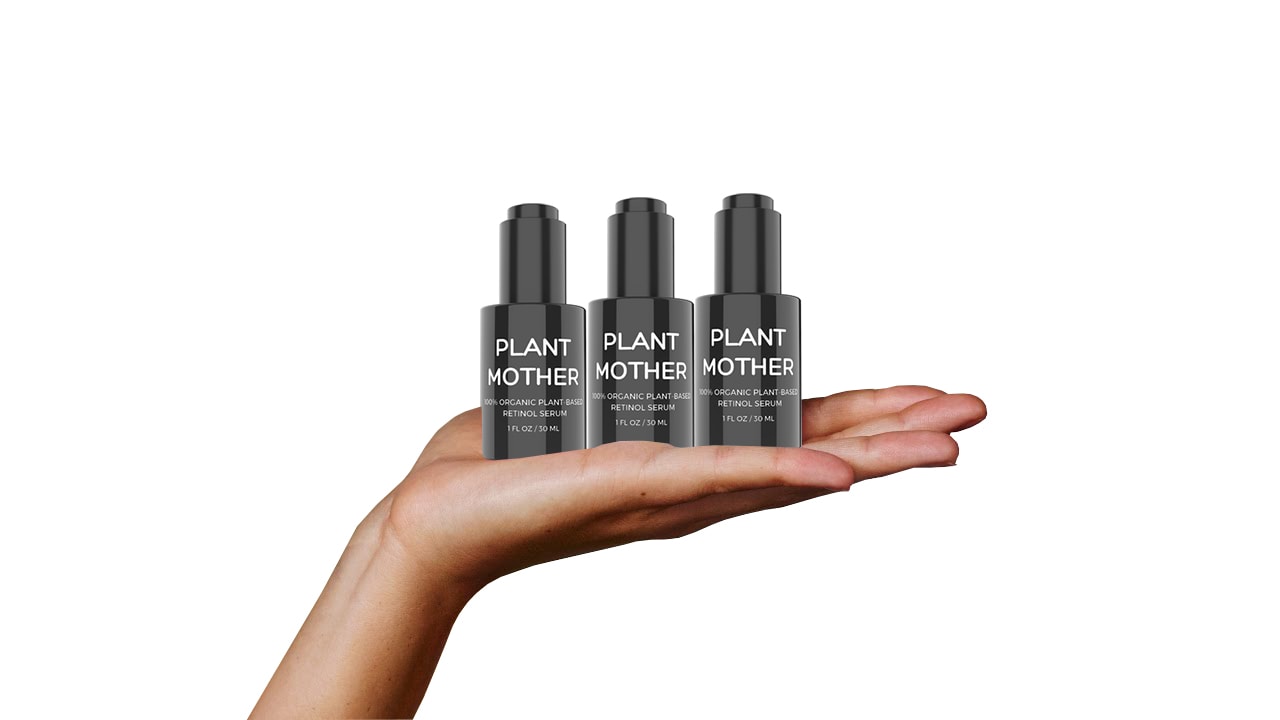 Niacinamide and retinol are two skincare ingredients that function in different ways, but when they are paired together, they're unstoppable. Finding ingredients that are beneficial to the skin is easy. The hard part is knowing what ingredients can be used together and what ingredients you should combine or not.
Here is an outline of what will be discussed in the article:
Niacinamide and Retinol

The Differences Between Niacinamide and Retinol

Are There Natural Alternatives For Niacinamide and Retinol?

Benefits of Niacinamide

Benefits of Retinol

Which is Better For Acne Scars?

Can Niacinamide and Retinol Be Used Together?

Tips For Use

Best Products with Natural Niacinamide and Retinol

Final Thoughts
Niacinamide is a form of an essential nutrient called vitamin B3. It comes from niacin or nicotinic acid which is also a form of vitamin B3. Niacin naturally occurs in foods like fish, meat, and nuts. Niacinamide is a skincare ingredient that is ready to go which means that niacinamide can be readily absorbed into your skin's tissue.
 Retinol is a form of vitamin A and it is also a type of retinoid. It is not difficult to find it in skincare, retinol can be found in moisturizers, serums, and creams. Retinol can be purchased over-the-counter or prescribed by a doctor. It comes in different strengths.
THE DIFFERENCES BETWEEN NIACINAMIDE AND RETINOL
When it comes to fighting aging or treating acne, the recommended ingredients that pop up in the search bar are niacinamide and retinol. They have similar benefits, but they also have distinct and unique characteristics that set each other apart.
Here are the differences between niacinamide and retinol:
Retinol is typically stronger than niacinamide
Prescription-based retinol can cause dryness, irritation, redness, and

skin purging

 
Niacinamide is a form of vitamin B3
Retinol is a form of vitamin A and can act as an exfoliator while niacinamide acts hydrating to the skin
ARE THERE NATURAL ALTERNATIVES FOR NIACINAMIDE AND RETINOL?
 Some niacinamide and retinol formulas contain harmful chemicals so it is important to be wary of those ingredients because they can easily be absorbed into your bloodstream. Luckily there are organic and plant-based alternatives for niacinamide and retinol. If possible, you should always choose these healthy options over others.
Niacinamide is very effective when combined with natural Vitamin C. Plant Mother's Vitamin C serum is rich in the most active variety of vegan Vitamin C, E, niacinamide, and quarcetin. That's why it is so powerful in fighting free radicals, reducing UVA/UVB damage, and improving photo aging. The serum also contains three varieties of rosehips. Rosehip is a great organic alternative for niacinamide. It is a natural ingredient rich in vitamin C and contains carotenoids and ascorbic acid. Rosehip helps fight hyperpigmentation and protects the skin from sun damage. Maracuja oil, is another natural source of vitamin B complex and niacinamide in its plant-based form.
On the other hand, bakuchiol is a wonderful plant-based alternative for retinol. It is a natural botanical and antioxidant derived from the plant that is rich in antioxidants. The plant's seeds and leaves have strong anti-aging and antioxidant properties and are more potent than vitamin E. Therefore, it is important to know all the benefits of bakuchiol vs retinol.
Plant Mother Retinol serum contains rosehip seed, bakuchiol, together with over 20 other nutritious botanicals. The serum contains 100% organic, plant-based retinol and is freshly made from anti-aging botanicals grown in the brand's sustainable garden in Miami, Florida. Unlike other retinols, this retinol serum doesn't cause any redness, dryness, or irritation usually associated with retinol use. Moreover, this retinol serum doesn't cause any sun sensitivity.
Niacinamide is an antioxidant that is known for its anti-aging benefits. This ingredient is also known to be very gentle on the skin. Niacinamide boosts ceramide production and brightens the skin. It also soothes irritation and reduces redness. It is good to mix niacinamide and vitamin C together as these two improve each other's effectiveness.
These very qualities are what make niacinamide the perfect skincare pairing with retinol. Its ability to calm the skin helps counteract the dryness or irritation that can be caused by some chemical / synthetic retinols.
Retinol is a powerful ingredient that boosts skin cell rejuvenation and also has anti-aging benefits similar to niacinamide. It reduces hyperpigmentation and smoothes out wrinkles and fine lines.
If you use synthetic product, it is recommended to incorporate retinol into your skincare slowly. Best would be a few nights a week or every other night. However, if you opt for a natural, plant-based retinol alternative, you can use it every night from the first time you use it.
WHICH IS BETTER FOR ACNE SCARS?
Retinol is better. Getting rid of acne scars can be a long journey, but slowly and surely, with time and the right ingredient, the results will be worth it.
Retinol helps improve the appearance and texture of the skin over time. It acts as an exfoliator with small molecules that goes deep into the skin to fight free radicals and increase cell turnover. Skin cell turnover is important for diminishing the appearance of acne scars because it produces new skin cells to replace existing ones. Additionally, retinol and niacinamide help with clogged pores by cleaning them of debris and making the skin texture smooth. 
Patience is key when it comes to acne scars. Retinol is not a quick fix for acne scars, but it works over time to make your texture smooth again.
CAN NIACINAMIDE AND RETINOL BE USED TOGETHER?
Niacinamide and retinol are a match made in heaven. This skincare pairing's benefits perfectly balance each other out. Niacinamide is a hydrating ingredient while retinol is anti-aging ingredient. You can also use these two ingredients separately, but when they are used together (one in the morning and the other one during the night) they produce great results for the skin.
It is important to take baby steps when you are incorporating retinol into your skincare routine. When you use retinol during the night, you must moisturize and use sunscreen. Make it a healthy habit to protect your skin from premature aging.
If you use a synthetic formula for niacinamide and retinol instead of natural, plant-based formula, then look for percentages of active ingredients contained in the products. It is highly recommended to use 2-5% niacinamide. The lower the amount of niacinamide means the less possibility of skin purging or irritation.
On the other hand, Retinol beginners should start with 0.1%-0.3%. It is possible to increase later on to 0.5%-1%, but this varies from person to person and their skin type. That being said, prescription retinoids such as tretinoin can often cause skin irritation and tretinoin purge for beginners. Always consult with your doctor before using a new product or skin ingredient.
BEST PRODUCTS WITH NATURAL NIACINAMIDE AND RETINOL
Most moisturizers and serums contain synthetic or lab-produced niacinamide and retinol. However, it is always best to stick to clean skincare with plant-based and organic ingredients. Additionally, vegan skincare does wonders for your skin and also helps the environment because of the lack of toxins and additives.
Plant Mother's Vitamin C Serum contains rosehip and maracuja, wonderful vegan alternatives for niacinamide. As said in the article, these botanical oils help fight hyperpigmentation and hydrate the skin. Vitamin C Serum contains plant-based vitamin C and 200+ antioxidants that are extremely nourishing for the skin. Most importantly, the serum uses niacinamide derived from plants. Vitamin C is boosted by Vitamin E from Prickly Pear, and quercetin from Maracuja. Moreover, its plant-based niacinamide (vitamin B3) is blended with a full spectrum of carotenoids from Seabuckthorn, Rosehip, and Hibiscus.
Plant Mother's Retinol Serum is an excellent plant-based alternative to synthetic retinol. It is freshly made from anti-aging botanicals and is safe even for the most sensitive skin.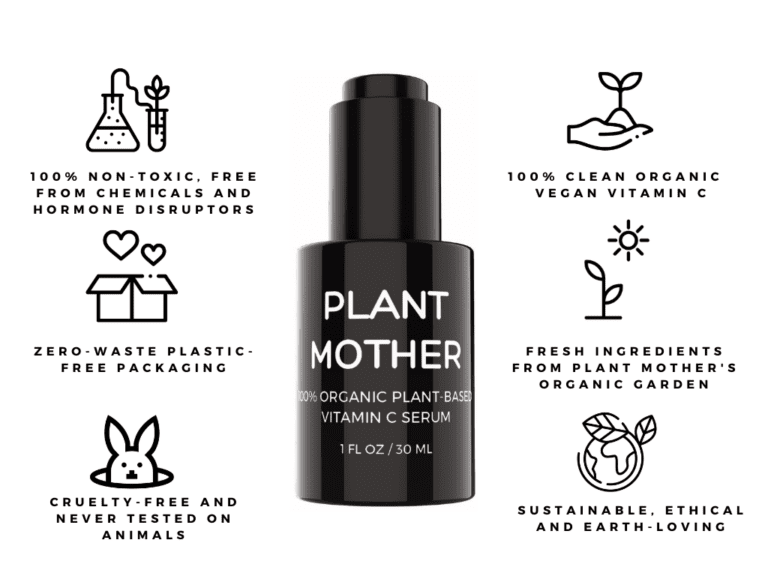 The quality of niacinamide and retinol vary from company to company. Most companies use synthetic, ingredients that can be too harsh and irritating to the skin. Therefore, it's best to choose plant-based alternatives to niacinamide and retinol. These are safer, healthier, and also made without animal-derived ingredients.
Plant Mother's 100% organic, plant-based Retinol and Vitamin C serums are best for natural, vegan sources of niacinamide and retinol. Both serums are packed with antioxidants, vitamins, and essential fatty acids. Additionally, they're made in recycled and reusable packaging, with zero waste and no plastic.
This content is for informational and educational purposes only. It is not intended to provide medical advice or to take the place of such advice or treatment from a personal physician. All readers of this content are advised to consult their doctors or qualified health professionals regarding specific health questions. The publisher of this content does not take responsibility for possible health consequences of any person or persons reading or following the information in this educational content. All viewers of this content, especially those taking prescription or over-the-counter medications, should consult their physicians before beginning any nutrition, supplement, skincare product, or lifestyle program.
REFERENCES: