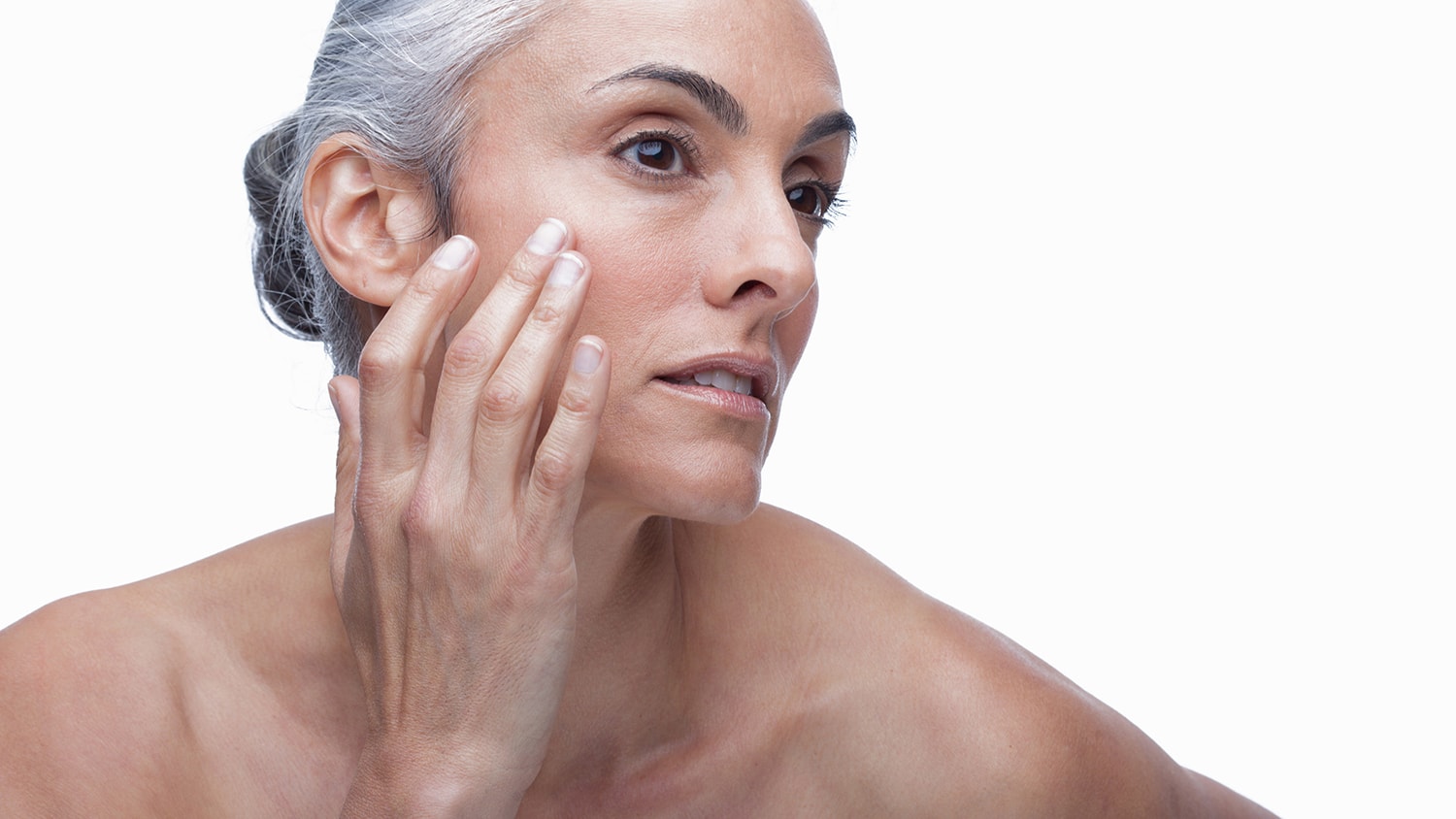 Bakuchiol vs Retinol – Table Of Contents
Bakuchiol vs Retinol Introduction

What exactly is Bakuchiol?

Not All Bakuchiols Are Same

What Is Bakuchiol Oil?

Is Bakuchiol good for acne?

Bakuchiol vs Retinol during pregnancy

 Retinol vs Bakuchiol while breastfeeding

Not All Retinols Are Same

Bakuchiol and Retinol: How Are They Different?

The Similarities between Retinol and Bakuchiol

Bakuchiol vs. Retinol Key Takeaways
Bakuchiol vs Retinol: Introduction
Bakuchiol vs Retinol – that is the question! Let's start then – Bakuchiol is a plant that is relatively new to the mainstream beauty world, and many have found it to be a great botanical alternative to retinol. They both provide very comparable benefits for the skin, but there are some differences too.
Both Bakuchiol and Retinol stimulate and speed up the skin cell turnover rate. This ultimately boosts collagen production in the skin, giving very similar benefits such as: 
Reducing the look of fine lines and wrinkles
Fighting hyperpigmentation
Increasing production of collagen in your skin
Improving skin's elasticity
Who doesn't want these benefits, right? With that being said, synthetic retinol can leave the skin irritated, cause redness, and dryness, especially if you have sensitive skin. This, along with other factors, have people guessing which is best for them: Retinol or Bakuchiol? While there are benefits to both, we're here to give you the scoop on both of these amazing skincare options. We know it can be confusing, so let us break it down for you!
Bakuchiol vs Retinol: What exactly is Bakuchiol?
Bakuchiol is a natural botanical extracted from a plant called psoralea corylifolia and has many wonderful benefits for your skin. This is a sacred plant of traditional Chinese medicine, often called "botanical face lift" due to its anti-aging properties. Bakuchiol displays nearly twice the anti-oxidative potential as that of vitamin E. It is rich in anti-oxidants and contains strong anti-inflammatory properties.
Bakuchiol can help reduce the appearance of wrinkles, fine lines, and hyperpigmentation. Additionally, it helps protect the skin from photoaging and environmental pollution which can cause damage to the skin.
To put it simply, Bakuchiol is a natural retinol. It has the same effects on the skin – boosting cell regeneration, and increasing collagen levels in the skin. 
The benefits include:
Encourages cell turnover
Wrinkle reduction
Prevention of wrinkles and fine lines 
Brighter skin
Dark spot reduction
More even skin tone
Acne improvement
Overall better skin texture
Additionally, there is no guessing when it comes to Bakuchiol vs Retinol: one is naturally-derived from the earth, unlike synthetic retinol. Therefore it is a natural ingredient and it is better for sensitive skin. Also, it is better for those who simply want a natural option and don't like putting chemicals on their skin. If your skin is not able to tolerate retinol, (or even if it is) Bakuchiol is a wonderful alternative to keep your skin glowing. You reap all the benefits, without the chemicals!
Not All Bakuchiols Are Same
If you're thinking of introducing Bakuchiol into your skincare routine, look for a serum or cream that has a high-quality organic Bakuchiol in it. It is also important to find a product that has a high amount of Bakuchiol in it. Very often, companies promote Bakuchiol as their main ingredient when in reality, the product contains a very small percentage of this precious plant. 
Another thing to pay attention to – it is very important what other ingredients Bakuchiol is combined with in the formula. There are anti-aging botanicals that are compatible with Bakuchiol and will enhance its efficiency. Others, not so much. So there's lots of nuances in the Bakuchiol vs Retinol question.
Plant Mother's Retinol Serum is 100% plant-based alternative to synthetic Retinol. It has unrefined Bakuchiol oil in combination with vitamin C, E, flavonoids, and carotenoids. In this serum, Bakuchiol is mixed with Sea Buckthorn Seed and Berries, Maracuja oil, Rosehips, Prickly Pear, Acai, among other anti-aging plants. That's what makes this serum so effective.
This Retinol serum is chemical-free with no added synthetic preservatives parabens, scents, or odors. On top of everything, it is made to be environmentally friendly, with biodegradable packaging, free of plastic and zero-waste.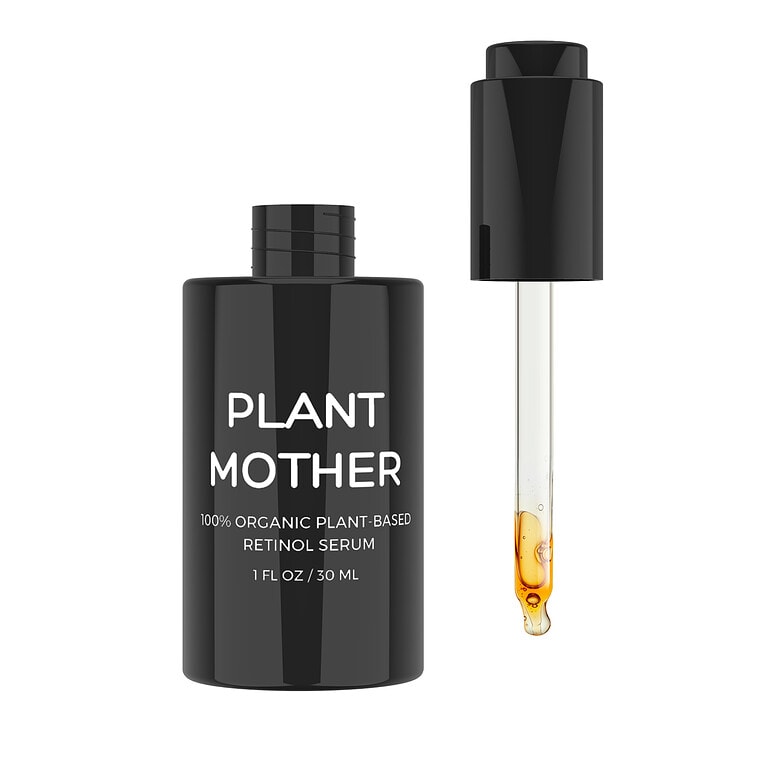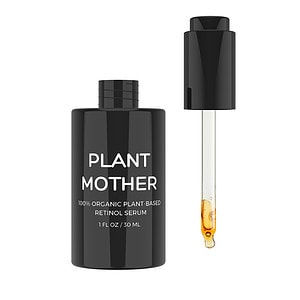 Bakuchiol oil is extracted from plant seeds, and often times is known as Babchi Seed Oil. It has historically been used in eastern medicine to treat the skin, from rashes and cuts to signs of aging and skin texture. That's because this oil has strong anti-inflammatory and anti-bacterial properties. 
There's also steam distilled essential oils made from this plant. They are different from cold-pressed carrier oils though. It is best not to use undiluted Bakuchiol oil due to its potency and potential side effects. Again, you can see that Bakuchiol vs Retinol question has many nuances.
Is Bakuchiol good for acne?
Yes! Similar to Retinol, Bakuchiol can be used to help treat acne. But it is important to find a product with the right formula and the right dose of bakuchiol and other anti-inflammatory ingredients. There are high levels of antioxidants in Bakuchiol and it contains antibacterial properties that can help unclog pores and tackle those tough acne spots.
Unlike synthetic Retinol, Bakuchiol takes time to calm the acne and soothe the skin. You have to be patient when using gentle, plant-based ingredients. In the long run, the effects and benefits are the same. If you're in a rush to calm a breakout, then a prescription Retinol would help quicker than a Bakuchiol-based product. 
Bakuchiol vs. Retinol during pregnancy
If you're pregnant of breastfeeding, a 100% plant-based retinol with Bakuchiol is the way to go. Why risk putting possible harmful chemicals on your skin when there is a natural, plant-based retinol option available?
After a lot of back-and-forth confusing information in the past few years, synthetic retinol and retinoids have been ruled to be unsafe for pregnant women, and it is best to avoid them when pregnant and nursing.
While it is best to talk with your doctor before trying any new product while pregnant, Bakuchiol is known to be a safe alternative to retinol when pregnant. Because it is a natural botanical, many women are turning to Bakuchiol-based products when pregnant. So, the answer to a burning question Bakuchiol vs. Retinol is natural Bakuchiol, especially during pregnancy. Make sure you check Plant Mother's 100% plant-based Retinol serum with unrefined, organic Bakuchiol. It is loved by new moms because it's healthy and full of natural nutrients and vitamins.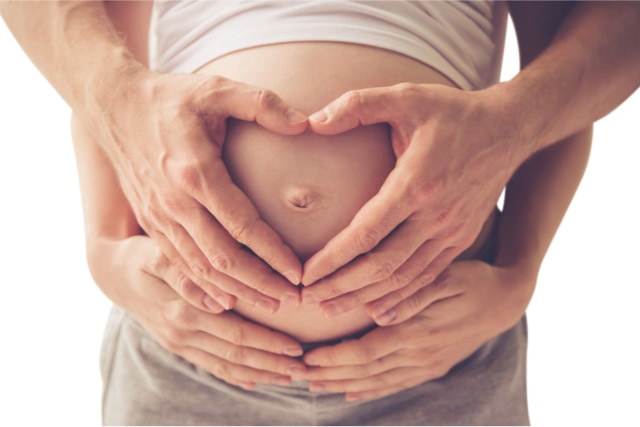 Bakuchiol vs. Retinol while breastfeeding
Once again, synthetic retinol is not safe for women nursing newborns. Retinols are considered to be FDA category C, meaning risk to children cannot be ruled out. When it comes to pregnancy and breastfeeding, it is best to stay clear of all chemical retinols and retinoids.
On the other hand, all-natural Bakuchiol-based product is safe to use while breastfeeding, as it is a natural ingredient. The ability to use Bakuchiol-based products (serums, oils, or creams) when pregnant and breastfeeding offers a major advantage over retinol to many women. 
Bakuchiol vs Retinol: Not All Retinols Are Same
Retinol has been around for years and can work wonders on the skin. It is usually prescribed by a doctor.
While retinol is beneficial to most skin types and people, if you have sensitive skin (or are just starting using Retinol for the first time), retinol may cause irritation, redness, or dryness. If this is the case for you – it may be time to try something new and make the switch to a plant-based Retinol a.k.a. Bakuchiol!  
Plant Mother's Retinol Serum is 100% organic and vegan, made of fresh home-grown ingredients. It combines organic unrefined Bakuchiol oil with over 20 botanical oils and 200+ nutrients.  All botanical oils in this serum are cold-pressed, virgin, and unrefined. This ensures the preservation of potency of the original nutrients in the oil.
This plant-based Retinol serum is potent yet gentle and suitable for even the most sensitive skin that doesn't tolerate the harshness of the prescription-based synthetic Retinol. Moreover, this serum is cruelty-free and never tested on animals.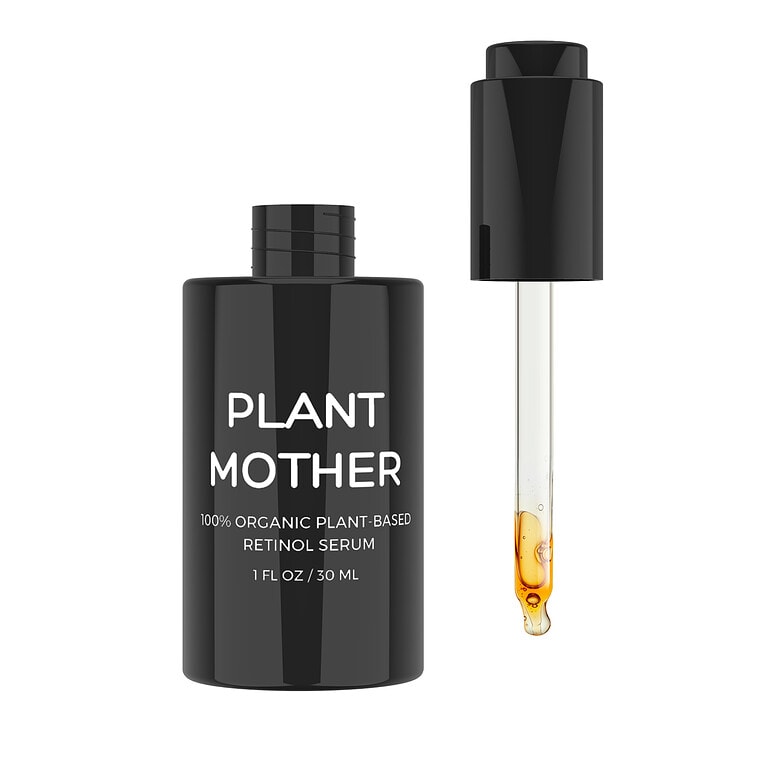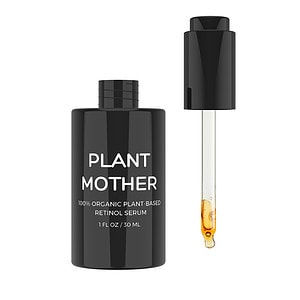 The differences between bakuchiol and retinol
Bakuchiol is a natural oil extracted from the plant, while retinol is a synthetic derivative of vitamin A. They are comparable in their ability to reduce photo-aging and wrinkles, reduce dark spots, and brighten the face while treating hyperpigmentation.
Bakuchiol is more tolerable on the skin. If you have sensitive skin or find that synthetic retinol is too harsh for you, Bakuchiol-based Retinol is a wonderful alternative that will leave your skin glowing. Also it'll provide shockingly similar benefits and results. With that being said, we still recommend doing a patch test to see how your skin reacts to new products!
While Retinols are animal-derived, Bakuchiol-based products are typically plant-based (always check the label though). If you're vegan and don't tolerate animal-derived products, Bakuchiol should be your choice.
Sun sensitivity is another point of difference in Bakuchiol vs Retinol comparison. Retinol causes sun sensitivity and can make your skin easy to burn. This is not the case with most Bakuchiol-based products. However, you should always use it during the night and wear a sunscreen during the day. 
These are all things that you have to take into consideration when making a Bakuchiol vs Retinol decision.
Similarities between retinol and bakuchiol
Both Bakuchiol and Retinol stimulate collagen production and they both affect skin cells in very similar ways. This boost in collagen will help improve skin's dullness, fine lines, and texture over time.
Synthetic Retinol is fast to work while Bakuchiol-based products are slower. However, they both produce the same long-term results. They're like 401K – you reap the benefits in the future. 
Bakuchiol vs. Retinol: KEY TAKEAWAYS
Both Bakuchiol and Retinol stimulate the skin cell turnover rate and are wonderful for skin rejuvenation
They both fight fine lines and wrinkles, improve skin texture, and help the appearance of hyperpigmentation
Not All Retinols are same –

plant-based Retinol

formulas that contain Bakuchiol are safe and gentle, yet effective
Natural, unrefined Bakuchiol doesn't contain any toxins or hormone disruptors while synthetic Retinols do
Bakuchiol is safe to use during pregnancy, while retinol is not (always consult with doctor)
If you have dry and sensitive skin, your safe choice should be natural, Bakuchiol-based Retinol
In case you're vegan, you should definitely avoid using synthetic Retinols due to the fact that they're animal-derived
Natural Bakuchiol-based Retinol will not make your skin sensitive to the sun or cause unwanted burns – synthetic Retinol often does that
References:
This content is for informational and educational purposes only. It is not intended to provide medical advice or to take the place of such advice or treatment from a personal physician. All readers of this content are advised to consult their doctors or qualified health professionals regarding specific health questions. The publisher of this content does not take responsibility for possible health consequences of any person or persons reading or following the information in this educational content. All viewers of this content, especially those taking prescription or over-the-counter medications, should consult their physicians before beginning any nutrition, supplement, skincare product, or lifestyle program.