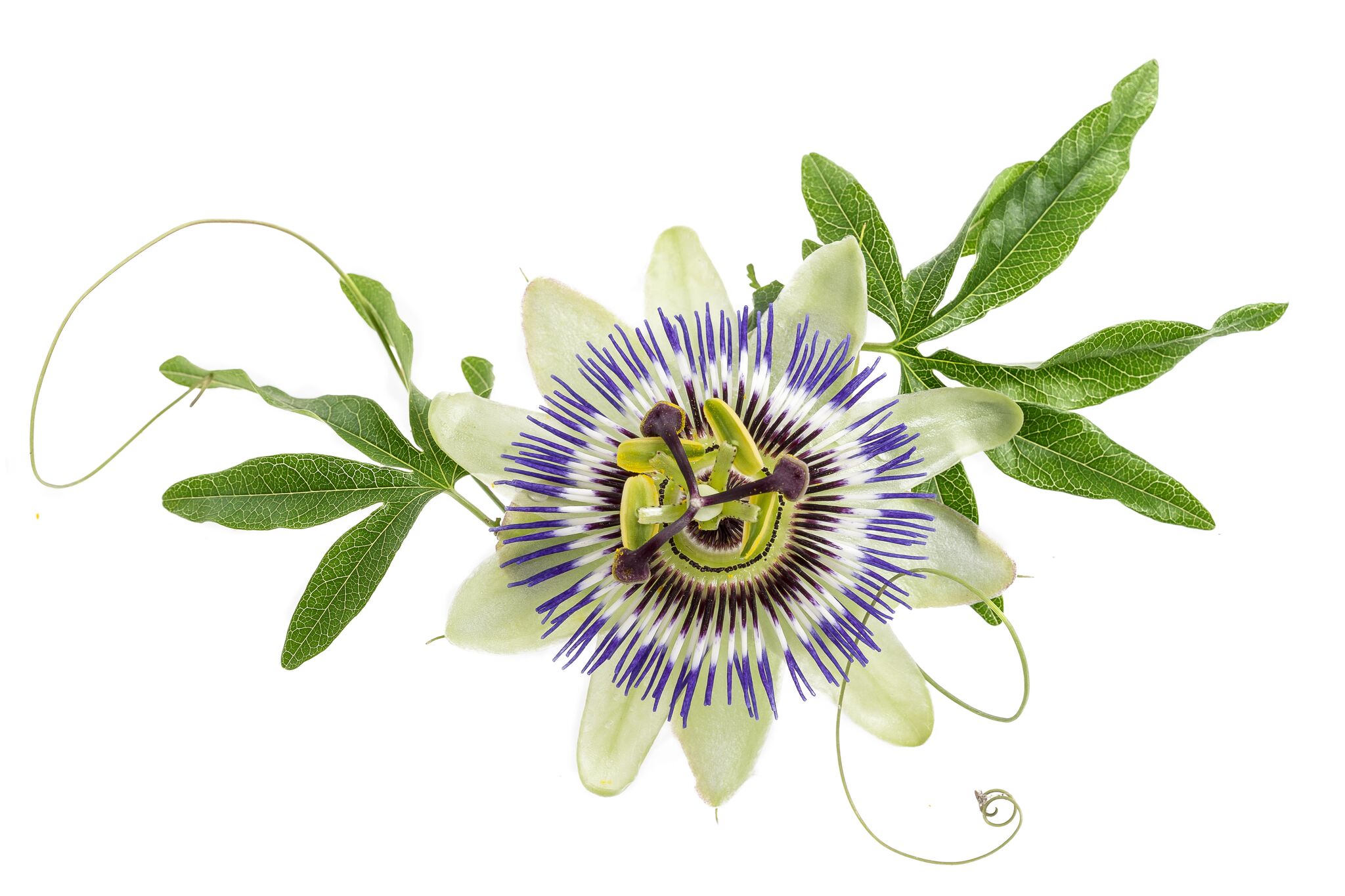 Imagine a skin care product that can take care of your skin, hair, scalp, and nail health. Maracuja oil (aka passion fruit oil) is a versatile face oil with magical benefits. Its ability to give you an exceptional glow while also acting as an all-in-one makes it the multitasking superstar of skincare. Maracuja oil is that good.
Here is an overview of the topics discussed:
What is Maracuja Oil?

The Benefits of Passion Fruit Oil

Best Skincare Products With Passion Fruit Oil

How is Maracuja Oil made?

Maracuja Oil in Skincare

Conventional vs Organic Maracuja

Is Passion Fruit Oil Good for All Skin Types?

Alternative Uses For Maracuja 

Best Maracuja Oil For Topical Use – Organic vs Refined

Glass Bottles or Plastic Packaging?
Maracuja oil, also called passion fruit oil, is an incredible oil that is rich in nutrients like vitamin C, vitamin A, vitamin E, and calcium. The oil is often found in many skin care or cosmetic products like eye creams, serums, and lotions.
It has a mild scent due to its lack of fragrances or perfumes. The oil itself is pretty lightweight, leaving the face feeling refreshed minus the greasy or oily residue. It also absorbs into your skin quickly.
Your skin will thank you for implementing Maracuja oil into your skincare routine.
WHAT ARE THE BENEFITS OF MARACUJA OIL?
Maracuja oil has wonderful benefits and exceptional properties. It is an antioxidant that helps acne-prone skin and reduces the appearance of fine lines or wrinkles. On top of that, Maracuja can help relieve inflammation, like atopic dermatitis, eczema, psoriasis, and rosacea. It can also help nourish dry and crepey skin that lacks collagen. 
Here is an overview of Maracuja oils' benefits:
Acne-prone skin. The oil contains linoleic acid (omega 6 fatty acid). This anti-inflammatory agent helps protect the skin barrier and balances out your skin's oil production. Preventing acne and unwanted oiliness
Anti-aging properties. The oil contains two ingredients that fight signs of aging: vitamin C and lycopene. Lycopene is an organic pigment or carotenoid filled with antioxidants that help prevent the breakdown of collagen, a natural protein necessary for skin elasticity.
Hydration. Rich source of fatty acids that help moisturize and soothe dry or flaky skin
BEST SKINCARE PRODUCTS WITH MARACUJA OIL
Your skin deserves clean fresh ingredients that will do right for your health and overall wellness. Plant Mother uses the most medicinally active variety of Maracuja oil in their Vitamin C and Retinol Serums. These are made of high-quality and unrefined organic oils, ensuring the preservation of potency of vitamins, minerals, and antioxidants.
Fresh unrefined organic Maracuja oil in Plant Mother's Vitamin C Serum formulation is boosted with natural niacin, which is a plant-based form of vitamin B3. Niacin is a type of protein that stimulates collagen synthesis and keeps your skin firm. Moreover, is is combined with Kakadu plum oil, with 55x more Vitamin C than in oranges. This careful selection and blending of botanicals increases nutritional value of this Vitamin C Serum. 
The oil also enhances the Retinol Serum formula, adding natural vitamin E and quercetin. Both Vitamin E and quercetin have antioxidant properties. Vitamin E protects cells and helps maintain moisture in the skin. Quercetin is a powerful plant flavonoid. Its antioxidant properties offer UV protection. Maracuja also has anti-inflammatory properties that can relieve or calm itchiness and redness. The vitamins stemming from Passion Fruit oil combined with other serum's botanicals create a blend of actives that are tremendously nourishing for the skin.
HOW IS MARACUJA OIL MADE?
Maracuja oil can be found in South America, specifically originating from the Amazon Rainforest. The oil is made by extracting the oils from the seeds of the maracuja plant or passion fruit. Maracuja oil is rich in vitamins and antioxidants like vitamin A, E, C, niacin, phosphorus, and potassium.
Passion fruit oil can also be derived from passion fruit flowers, extracting oil from the flower with seeds. The production of maracuja oil or extraction of oil varies from company to company. Maracuja oil is typically cold-pressed or hot-pressed.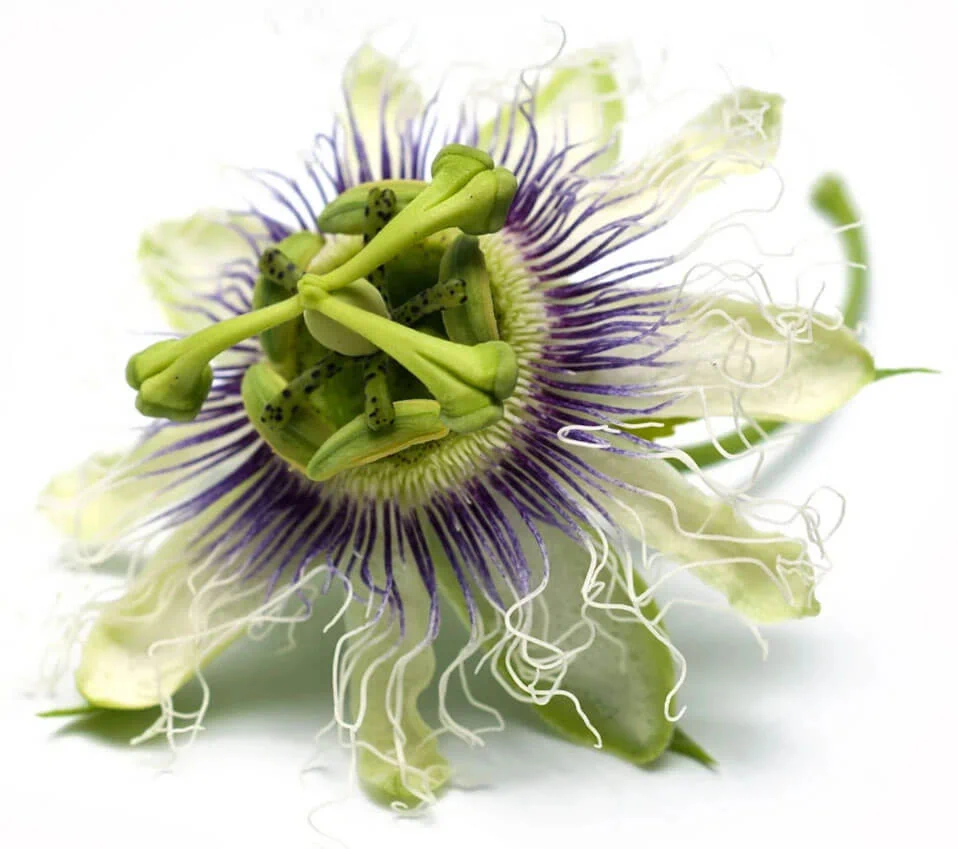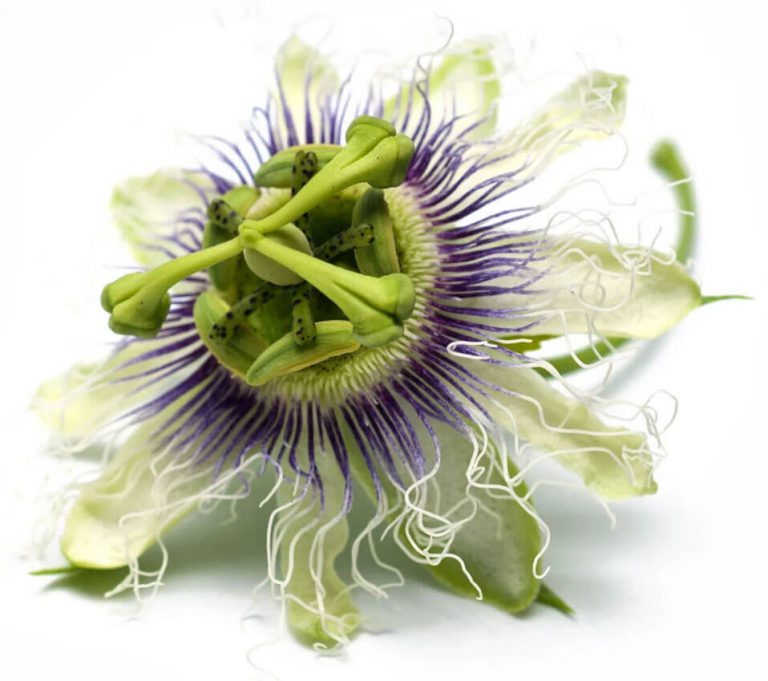 Maracuja oil is popular for hydration and maintaining balanced moisture in the skin. The oil softens the skin with its essential fatty acids.
Passion fruit's main fatty acid, linoleic acid, does wonders for the skin inside and out. Linoleic acid is considered an essential fatty acid because the human body cannot make it on its own. It protects the skin's barrier from pollution and improves skin elasticity.
Linoleic acid also helps lighten dark spots on the skin because of its ability to inhibit melanin production or slow down the production of melanin.
CONVENTIONAL VS ORGANIC MARACUJA
How your products are made and what materials were used to produce them is a big deal for your skin and overall health. The words "organic", "conventional", "refined", and "natural" get thrown around a lot so it is important to know how to distinguish between those words.
Here is the difference between conventional and organic Maracuja oil:
Conventional Maracuja Oil
Chemicals, pesticides, and lab-produced synthesizers are used in the manufacturing process
The use of inorganic compounds listed above strips the nutrients from the oil, compromising the quality and its benefits
Synthetic fertilizers risk stripping the nutrients from the soil
Organic Passion Fruit Oil
Farmers and producers only used substances that are legally permitted to use, creating a safer and healthier experience for buyers
Separated or have little contact with non-organic crops or ingredients
Eco-conscious farming practices
Vegan or natural ingredients are the best option for nourishing the skin because they leave out chemicals and bad toxins. Plant Mother's homegrown organic ingredients are free from pesticides, synthetic fertilizers, and GMOs. This ensures the rich nutritional value of their products.
IS Passion Fruit GOOD FOR ALL SKIN TYPES?
Maracuja oil has many anti-inflammatory benefits, making it a pleasant option for dry, oily, and sensitive skin types. Other than linoleic acid, the oil contains other essential fatty acids like oleic palmitic and stearic acids. These acids help support skin health by balancing hydration, softening the skin, and maintaining the look of youthful skin.
ALTERNATIVE USES FOR MARACUJA OIL
What is better than owning a product that can serve you in more than one way? Maracuja oil is a multipurpose product that can help you improve your overall wellness in different areas of your life. Here are different ways you can incorporate Maracuja oil into your routine:
Hair health. Collagen isn't just great for your skin, it is also great for conditioning your hair. It helps strengthen hair and prevent it from splitting and breaking. The oil's high context of antioxidants also helps prevent hair loss. On top of that, it improves the appearance of hair, making it look softer and healthier.
Nail care. The oil is rich with nutrients, like linoleic acid and collagen, that boost hydration. Add a couple of drops of oil to your cuticles to strengthen your nails.
Scalp health. The oil's anti-inflammation properties help relieve itching and moisturize the skin on the scalp. It can help fight dandruff or dry scalp.
There are many benefits to implementing Maracuja oil in your lifestyle. Its anti-inflammatory properties and nourishing ingredients can elevate your wellness and help you take care of your health.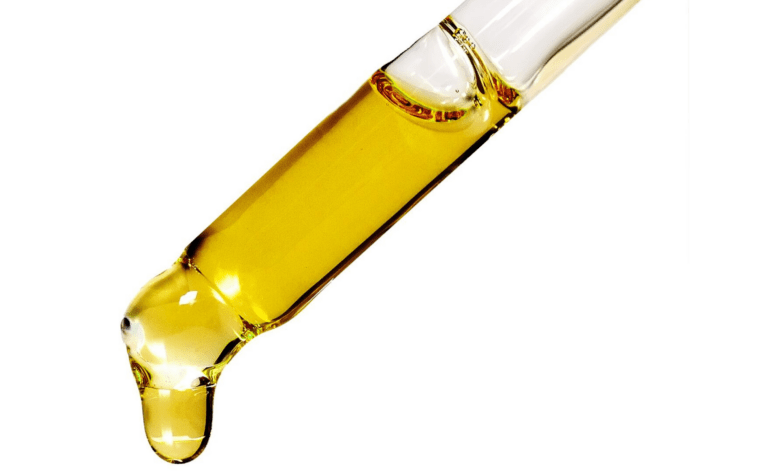 BEST MARACUJA OIL FOR TOPICAL USE - ORGANIC VS REFINED
The production of Maracuja oil differs from cosmetic company to cosmetic company. It is important to read your skincare labels and do your research on its ingredients. Maracuja oil is typically made in two ways: cold-pressed and hot-pressed.
Here is the difference between cold-pressed/organic oil and hot-pressed/refined oil:
Cold-pressed or organic oil. The pure oil is made from slowly crushing seeds. Cold-pressed oils are organically produced, and free from chemicals and toxins. It is naturally made and does not require chemicals or heat.
Hot-pressed or refined oil. Heat and chemicals are used on the seeds, stripping them from rich nutrients. Most maracuja oils in the market are refined because of oil's characteristic smell when unrefined.
Cold-pressed oils are better for your skin because cold pressing retains the nutrients and antioxidants that support your skin's health. Face oils that are organic and unrefined are safe even for sensitive skin, like eczema. You can also safely apply it during pregnancy and nursing.
Your skin deserves nourishing skincare without compromising its ingredients. Clean skincare offers a more wholesome experience while improving your skin's health.
GLASS BOTTLES OR PLASTIC PACKAGING FOR This OIL
One thing that is often missed when browsing for clean organic skincare is the type of packaging. This is important when we talk about storing maracuja oil. The way the packages of your skincare products are designed is important because it protects the product from exposure or tampering.
Here is a short overview of glass bottles vs plastic packaging:
Glass bottles
Eco-friendly option for packaging cosmetics
Dark glass helps filter out UV (ultraviolet) rays and other light, preventing the ingredients in faces oils or essential oils to degrade or break down
Preserves potent antioxidants like vitamin C and E
Recyclable and reusable
Plastic Packaging
Degrades over time, causing products to leak
The strength of the oil is diluted when stored in plastic
Sensitive to UV light which can deactivate the antioxidants and retinol
Very bad for the environment
Plant Mother takes the extra step of using sustainable and eco-friendly materials to ensure their products are kept clean and fresh when it arrives on their consumer's doorstep.
The company's packaging is 100% recyclable and does not contain any plastics. Glass bottles are reusable and made of dark glass that preserves the freshness and stability of the ingredients.
Plant Mother prioritizes zero waste skincare with eco-friendly practices that are safe for their consumers and most importantly, Mother Earth.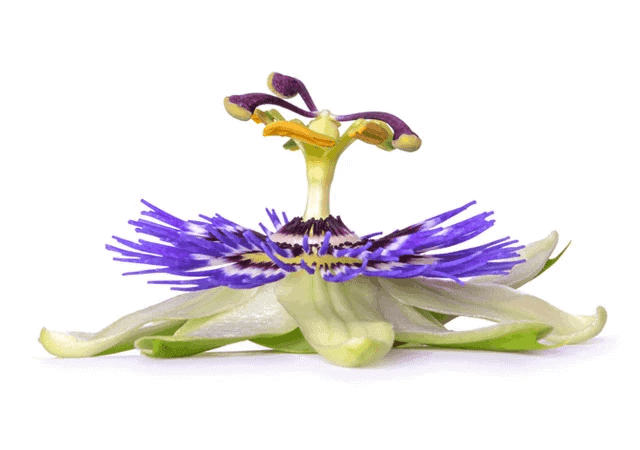 Maracuja oil is made from extracting the seeds of passion fruit
The oil contains the highest count of linoleic acid, an essential fatty acid that helps repair the skin
Maracuja oil is safe even for sensitive skin and its antioxidant properties boost Plant Mother's

Vitamin C Serum

with precious nutrients
Cold-pressed organic unrefined oils are best. They are pure, healthy, and contain the highest amount of nutrients preserved from the plant
Glass bottles are eco-friendly and protect the quality of face oils by preserving their potency. Moreover they can be reused and recycled. That's why you shouldn't buy maracuja oil in plastic bottles
Plant Mother uses the most medicinally active variety of Maracuja oil in their Vitamin C and Retinol Serums where this organic and unrefined oil is blended with the magical

Kakadu Plum

and over 20 nutritious botanicals
MEDICAL DISCLAIMER
This content is for informational and educational purposes only. It is not intended to provide medical advice or to take the place of such advice or treatment from a personal physician. All readers of this content are advised to consult their doctors or qualified health professionals regarding specific health questions. The publisher of this content does not take responsibility for possible health consequences of any person or persons reading or following the information in this educational content. All viewers of this content, especially those taking prescription or over-the-counter medications, should consult their physicians before beginning any nutrition, supplement, skincare product, or lifestyle program.