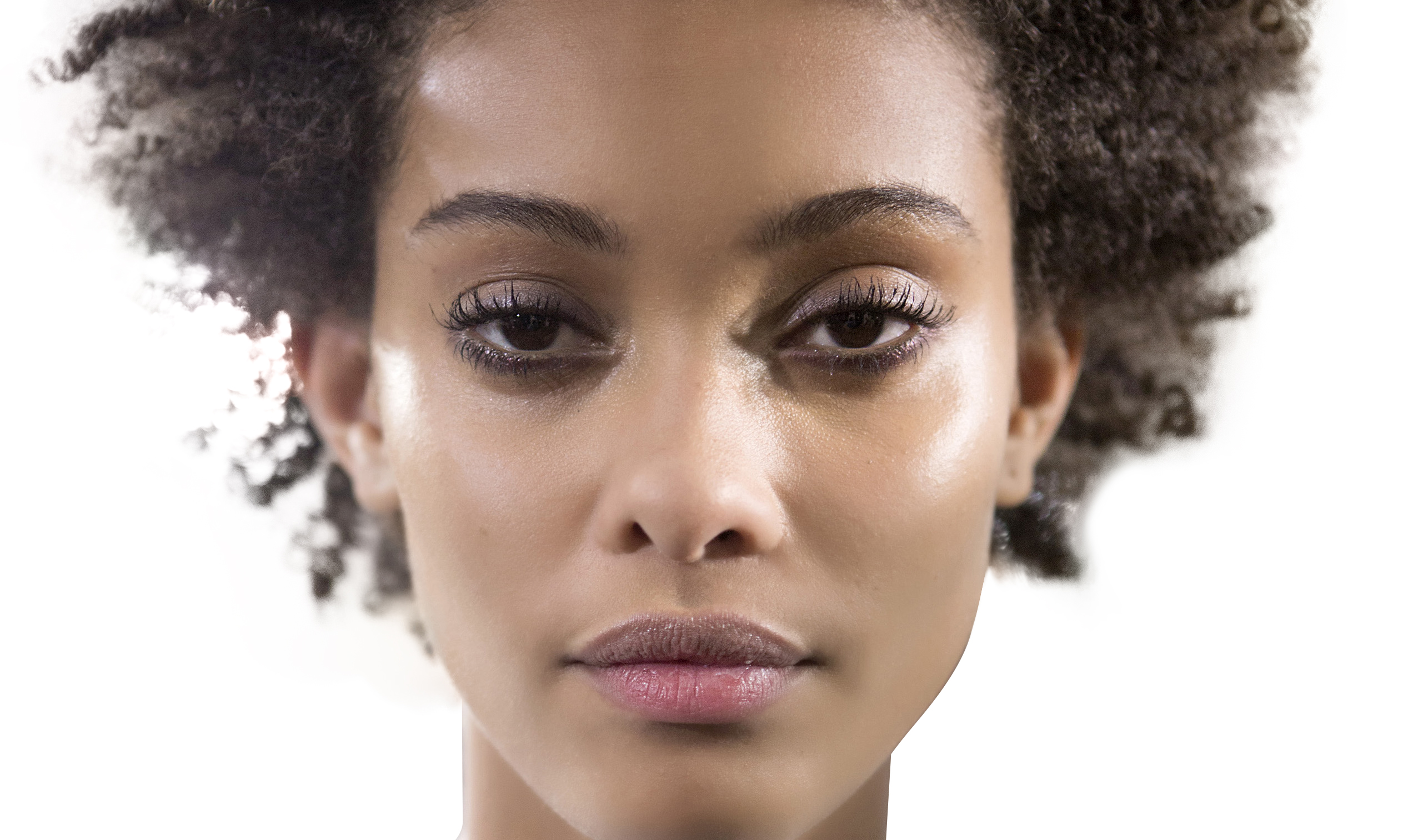 Your skin is constantly renewing itself. Every minute you lose around 30,000 to 40,000 skin cells. That means that approximately every 27 days your skin is regenerated. Being the largest organ on your body, your skin protects the rest of your body from germs and infections. Therefore, it is extremely important to take care of it. Everyone's goal is to have a glowy, healthy looking skin.
In this blog post, we will talk about hydrodermabrasion treatment, focus on its benefits, and compare it to other popular facial treatments. Here's what we'll cover:
What is Hydrodermabrasion?

Benefits of Hydrodermabrasion

Hydrafacial MD vs Hydrafacial

Hydrafacial Before and After

Dermabrasion vs. Hydrodermabrasion

Microdermabrasion vs. Hydrodermabrasion

Chemical peel vs. Hydrafacial

Microneedling vs. Hydrodermabrasion

Is This Treatment Right for you?

How Much Is Hydrafacial?
What is hydrodermabrasion?
Hydrodermabrasion is a process used by many medical spas and dermatologists to rejuvenate the skin. Also referred to as HydraFacial MD, the trademarked brand name. The process is called hydrodermabrasion, and it consists of three steps. 
Before the treatment, an esthetician will prep the skin by using a scalpel as a razor to scrape off the top layer of dead skin. This is a procedure known as dermaplaning. This does not hurt the skin and instead works to get rid of peach fuzz.
After the skin is prepped, the aesthetician then applies a gentle chemical peel. Most often the peel is glycolic acid or salicylic acid which helps to break down impurities on the skin and kill any bacteria.
Next, they use a suction hose that sucks out the dirt and sprays a saline water solution into the pores. The hose has different tips with adjusted coarseness for the patient's skin type. After gliding it along the entire face, they then use another wand to infuse serums deep into the skin. 
Depending on your skin type, the aesthetician will determine which serums to infuse and which will give you the best results. The best ones are nutritious, vegan skincare serums, such as Plant Mother vitamin c serum and retinol. They both are 100% organic and clean skincare products, packed with antioxidants and vitamins.
Benefits of hydrodermabrasion
Unlike other facial treatments, hydrodermabrasion has instant results. It's non-invasive suction cleanses your pores without being aggressive to your skin. The water solution successfully exfoliates the skin of blackheads and congested skin. Moreover, it helps with clogged pores. By ridding the face of bacteria and dirt, it is hydrating the new layer of skin. Not only does it clear your skin, but also restores the skin with hydration, vitamins, and antioxidants. These infusion serums are often specifically tailored to the client's skin type.
In addition, hydrodermabrasion has been known to rebuild skin elasticity and firmness. It achieves multiple things at once, such as stimulating facial blood flow, improving collagen production, and creating a glow. Hence, it works great for all skin types. Teenagers with acne and adults with wrinkles can both benefit from this procedure.
Another major benefit of having a HydraFacial is that there is virtually no downtime. The noninvasive procedure gives you rapid results. Therefore, no need to schedule a facial days before an event, when you can come freshly glowing. This process is entirely non-invasive, and any redness or swelling will be gone in less than an hour. It prepares your skin to look glowy and be a great preparation for a nude makeup. Also, hydrafacial can help you prepare for a glass skin look, if that's the look you like. 
Hydrafacial MD vs Hydrafacial
What is the difference between the two? Hydrafacial MD is a trademarked brand name of a specific patented hydrodermabrasion technology and machine whereas Hydrodermabrasion is the actual process. Hydrafacial MD guarantees the use of the original trademarked machine and the three-step treatment. On the other hand, non-trademarked hydrafacial is performed with other types of hydrafacial machines and with a few adjustments to the trademarked treatment.
Hydrafacial Before and After
It's incredible how much brighter and more glowy your skin gets after the hydrafacial treatment. However, the hydrafacial before and after results will depend on where you get your treatment. Some spas have better hydrafacial machines than the others. Then, there's a difference in hydrodermabrasion results depending if you get a Hydrafacial MD or a slightly modified version of it.
Let's look into hydrafacial before and after results. You can see the glow and clean pores in the after pictures.
In the days after the treatment, it is recommended to keep treating your skin with nourishing plant-based products. Plant Mother's 100% organic Retinol and Vitamin C serums are ideal post-treatment care. They're rich in nutrients, antioxidants, and vitamins. Additionally, the serums are made for even the most sensitive skin and won't cause sun sensitivity post-treatment.
Dermabrasion vs. Hydrodermabrasion
Dermabrasion is a much more invasive treatment than hydrodermabrasion. It is most often used to permanently remove acne scars, age spots, and skin flaws. Although, it can also work for fine lines and wrinkles. This process involves blasting areas of skin with abrasive material, typically sand. 
Only doctors or medical professionals can perform this procedure, since it requires local anesthetics to numb the area. It is a much more painful experience, as well as having a significantly longer downtime. Averaging almost three months to return to normal. On the other hand, similar to the HydraFacial, this process uses a suction hose to both distribute the material and suction it up.
Microdermabrasion vs. Hydrodermabrasion
Microdermabrasion is the gentler version of dermabrasion. Even though it also blasts exfoliant crystals like aluminum oxide or sodium bicarbonate onto the skin, these crystals are much finer and less abrasive. And it is not painful. In comparison, they recommend you get the treatment every 3-4 weeks, like hydrodermabrasion. However, you don't get the hydration or the serums that you get with HydraFacial.  
Chemical peel vs. Hydrodermabrasion
Now what about chemical peels? Well, there are three different levels of chemical peel treatments. First, light chemical peels which remove the outer layer of the skin. Peeling usually starts 2 or 3 days after treatment and can last 2-5 days. You also have to be extremely cautious not to pick at it.  Medium peels take the top and part of the middle layer of skin. They can take 7 to 14 days to heal, and redness can last for weeks. Lastly a deep peel requires an anesthetic. It can also take around two weeks to heal.
Before getting a chemical peel, you most likely will do a patch test. This helps the doctor know how sensitive your skin is. Also be aware that chemical peels might cause discoloration for darker skin tone. Chemical peels are serious and nothing like hydrodermabrasion. The care after is also extremely important, you do not want to pick at the skin or peel it off. It should peel off naturally. Also pat on biodegradable sunscreen and moisturizer to keep it safe from sun damage or drying out. Lastly, do not exfoliate your skin until you are all healed.
DermalInfusion vs Hydrodermabrasion
With similar technology, dermalinfusion is an exfoliating treatment to boost skin hydration. It is best for sensitive skin due to its gentle nature. It uses a diamond-tipped wand to exfoliate the skin while vacuuming debris and also infusing the skin with hydrating serums. Dermalinfusion has commonly been used for other parts of the body like the neck, decolletage, and upper chest. It has worked to diminish stretch marks.
Microneedling vs. Hydrodermabrasion
Another relatively popular cosmetic treatment is micro needling. This process uses very fine needles (.5 to 3 millimeters) to poke tiny holes in the skin surface. Similar to a tattoo machine, it pricks the skin, opening up pores. Then they add serums to soak into the pores. This treatment will most likely cause redness, swelling, and some bleeding too. Results do not show until 3-6 months, allowing time for collagen to grow. Compared to hydrodermabrasion, this is a more aggressive skin treatment.
This treatment is also sometime combined with laser treatment. For those with more pigmented skin, be aware that skin is more likely to burn. You should avoid microneedling when pregnant or trying to conceive.
Is hydrodermabrasion right for you?
After all other options, do you see yourself wanting to try a HydraFacial? Being a non invasive, hydrating treatment with no downtime, it seems like a good option to brighten your complexion. You get clean pores, glowy skin, and less clogged pores and breakouts over time.
If you do get one, they recommend you should get one every 3-6 weeks, or, more frequent for certain skin conditions. You also do not have to worry about after care. Just remember to wear sunscreen every day.
How Much Is A Hydrafacial?
Most HydraFacials average around $150. However, the price varies depending on your location. Hydrodermabrasion is more expensive in larger cities. It is best to look on companies' websites for rates, some spas can provide discounts or special offers. Unfortunately, it is considered a cosmetic procedure and cannot be covered by insurance.
This content is for informational and educational purposes only. It is not intended to provide medical advice or to take the place of such advice or treatment from a personal physician. All readers of this content are advised to consult their doctors or qualified health professionals regarding specific health questions. The publisher of this content does not take responsibility for possible health consequences of any person or persons reading or following the information in this educational content. All viewers of this content, especially those taking prescription or over-the-counter medications, should consult their physicians before beginning any nutrition, supplement, skincare product, or lifestyle program.