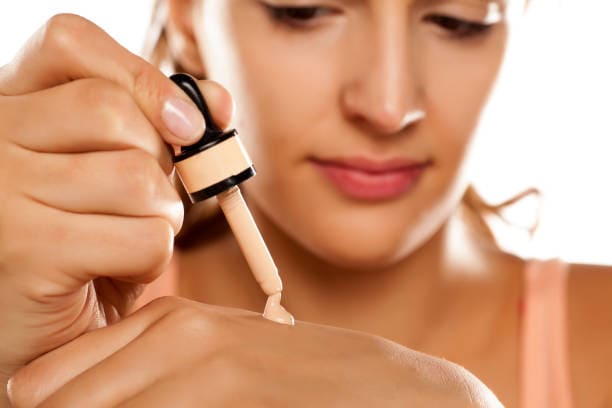 During cold winter months, the skin loses its moisture faster, resulting in dry skin. That's why it is important to use the right skincare routine and carefully choose the best foundation for dry skin. To remedy dry skin symptoms, we will discuss what ingredients help the skin retain moisture, as well as which foundations are best for those with dry skin.
Before we dive into the best foundation for dry skin, let's see the main symptoms and reasons for skin dryness. Dry skin happens when your skin does not retain enough oil and water to stay moisturized. This is especially common during cold weather seasons, after sun exposure, when using harsh soaps, or over-washing your face. Dry and cold weather makes sensitive and dry skin susceptible to flaking, peeling, and discomfort.
Symptoms of dry skin include skin tightness, peeling or flaking, fine lines, cracks, or skin that feels and looks rough. Dry skin can also occur because of skin purging or conditions such as eczema and psoriasis. Skin purging means that the skin is shedding dead skin cells, bacteria, and other toxins underneath the skin's surface. The goal is to achieve clear skin after the skin purges itself of bacteria and other pollutants. However, skin dryness often happens if you have sensitive skin and introduce a harsh new product in your skincare routine.
Additionally, many women who regularly use retinol complain of bad tretinoin purge that dries out their skin. Therefore, use plant-based retinol alternatives – one of them is Bakuchiol, best known (and clinically proven) to prevent signs of aging, and is rich in Vitamin E. Plant Mother's vegan retinol serum contains the purest variety of Bakuchiol. This natural retinol serum is organic and gentle on the skin, stimulating collagen production and cell turnover. Additionally, it doesn't make your skin dry, quite the opposite, it feeds your skin. This results in glowing, smooth, and nourished skin. Lastly, this retinol serum is both serum AND moisturizer in one, meaning you don't need to apply any creams or moisturizers after it. Now, let's see how to choose the best foundation for dry skin.
How To Choose Best Foundation for Dry Skin?
So, how do you choose best foundation for dry skin? First and foremost, avoid makeup foundations with chemical ingredients. They can additionally irritate an already sensitive and dry skin and make it even dryer. Instead, use foundations containing natural ingredients that will make your skin feel and look healthy and rejuvenated. These foundations will not only cover the blemishes and protect your skin, they will also nourish it with natural vitamins and minerals. Another ingredient to avoid in a foundation is alcohol. It dries up skin and makes it red and irritated.
Regarding foundation types, cream and liquid foundations are best for dry skin. Liquid foundations can be oil- or water-based, while cream foundations are typically oil-based. This means that they are easily blendable on the skin. Water and oil-based foundations are great options to achieve a healthy and dewy-looking glow. Additionally, these foundations provide a very smooth base for makeup wearers – especially during important events, or even daily wear.
Also, the best foundation for dry skin needs to include beneficial ingredients such as hyaluronic acid, rosehip oil, glycerin, maracuja oil, and biodegradable sunscreen. Most importantly, vegan skin care and vegan ingredients in your foundation will benefit you and the environment, without risking animals' safety and lives.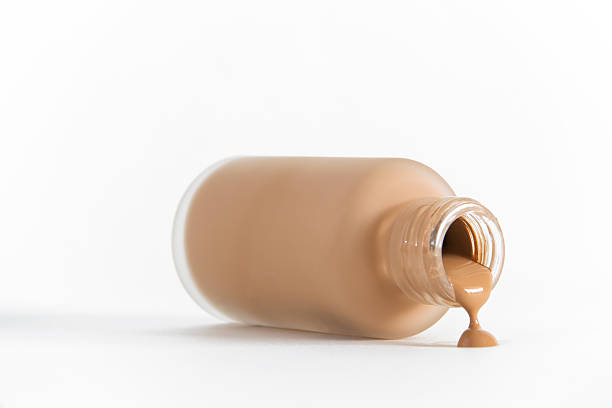 Best Foundations for Dry Skin And What Ingredients To Look For
Now, we will talk about best foundation for dry skin and the ingredients you should look for in a foundation. Here are the recommended foundations for dry skin:
Tinted moisturizers made with natural ingredients. Skin tints have lightweight coverage and typically contain glycerin. Tinted moisturizers are perfect for those who do not want to feel cakey and like a small amount of coverage. They typically are extremely thin, even the skin's appearance, but also give a dewy finish. Overall, the best foundation for dry skin contains clean and non-toxic ingredients full of nutrient-rich ingredients that will give you a glowy finish.
Foundations with SPF. Dry skin (as any other Fitzpatrick skin type) needs sun protection. Therefore, best foundation for dry skin should contain 20-30 SPF. Ideally, look for a light, biodegradable sunscreen, because heavier formulas can feel thick and leave a white cast on the skin. These foundations usually provide medium-to-full coverage. Make sure they are non-comedogenic, meaning they will not clog your pores.
Lightweight coverage foundations with niacinamide as their main ingredient. Niacinamide aids in reducing signs of redness, wrinkles, and hyperpigmentation. Additionally, it reduces acne, minimizes pores, and increases collagen production. It is perfect for all skin types, including those with sensitive and dry skin. So, this type of foundation has nutrient-rich ingredients that feed the skin. Moreover, they add hydration and moisture, while making the skin look and feel smooth and refined. If you love niacinamide, pick the best niacinamide serum and use it before applying this foundation.
Medium-to-full coverage foundations containing hydrating glycerin. Glycerin increases the skin's hydration, relieves dryness, and refreshes the skin's surface. It is important to note that there are two types of glycerin: vegetable glycerin and glycerin derived from animal fat. Vegetable glycerin is vegan and cruelty-free, so it is important to read the ingredient lists on your products to know which one you are applying to your skin.
How To Prepare Your Dry Skin For Foundation Application?
It's not all about choosing the best foundation for dry skin. You need to know how to best prepare your skin and make it look radiant. Here are a few important steps to make sure your dry and dehydrated skin doesn't look flaky when you apply the foundation:
Start with exfoliating or "shaving" your face (dermaplaning)
Use an oil-based vitamin C serum as a base
Apply primer (optional)
Ideally you exfoliate your skin regularly with a gentle, natural exfoliator. This is an important first step to help remove dry, peeling layers of your skin and help your foundation sink in easily. If you don't like exfoliating, try at-home dermaplaning to shave off dead skin from your face. It'll make your make up foundation look smooth and glowy.
Everyone should utilize two main ingredients in their skin care routine: Vitamin C and retinol. Vitamin C serum should be a base to apply before foundation. A few drops would do. Plant Mother's 100% vegan Vitamin C serum is cruelty-free and packed with antioxidants and vitamins. It contains a powerful combination of niacinamide, Vitamin A and E, and Kakadu Plum – with 55 times more Vitamin C than oranges! Read our article about niacinamide and Vitamin C to get more information on the best type of Vitamin C serum for you and your dry skin.
This serum protects the skin's barrier from pollutants, reduces scarring and dark spots, and promotes collagen production. In comparison, retinol's primary purpose is to renew and rejuvenate the skin through cell turnover, thus prompting collagen production as well. It regulates the shedding of dead skin cells and improves the appearance of wrinkles and fine lines. Best time to use retinol is at night, while vitamin c is best in the morning, before applying your makeup.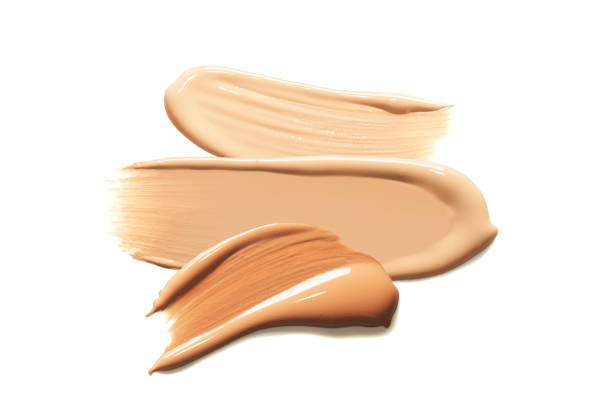 Priming Your Skin Properly
Equally important for some people is using a primer before the foundation. It is an optional step though. Not everyone likes a lengthy multi-step routine with various layers of products on their skin. Therefore, you can simply prepare your skin by a gentle exfoliation, apply a few drops of Vitamin C serum, and apply a dewy foundation. Make sure every product is well absorbed before you add a new product. Some people love primers because they give the foundation a sticky base to grip onto the skin. Oil-based primers provide further hydration and smooth out any visible pores or crevices.
As mentioned above, foundations containing clean, organic ingredients are the best foundations to look for if you have dry skin. Specific ingredients target particular skin concerns. Therefore, it is important to know what is in your makeup, skincare, and other beauty products on your body – especially the face. Make sure the foundation you choose is safe for sensitive skin and non-comedogenic. And when using a foundation, make sure you go for a nude makeup look or a popular Korean glass skin look. Both are perfect if you have dry skin.
Are All Makeup Foundations Vegan and Cruelty-free?
Unfortunately, no. Not all brands make their makeup products in environmentally and animal-friendly ways. Therefore, Vegan skincare, clean skincare, and vegan cosmetics are an ethical choice. Everyone can benefit from choosing healthy and environmentally friendly makeup, not just vegans or clean beauty activists. That's why you should always think twice before supporting a business and buying their products.
If you are looking for vegan, animal-friendly, and environmentally-friendly foundations, the list of foundations we provided is perfect for you and all health-conscious individuals. Not only are vegan and natural ingredients better for the environment, but they also do not contain synthetic substances or components that could result in endocrine disruptors and other unwanted side effects.
Additional Tips to help Prevent dry skin
Besides taking great care of your skin and picking the best foundation for dry skin, how else can you help prevent dry skin from worsening?
First, use a gentle, alcohol-free cleanser twice a day. It is essential to avoid products with added fragrances or alcohol because it may further dry out the skin. Cleansing the skin with warm (not hot) water will still allow your pores to open. Therefore, the cleanser purifies the skin, but is not too harsh to irritate it. Also, try cleansing oil.
Second, is you suffer from dehydrated skin, moisturize! Apply moisturizer several times per day, especially when your skin feels dry or tight. Again, avoid added fragrance and alcohol that can make your skin drier.  
Additionally, consider using face oil that will provide a smoother base for your skin and relieve any itchiness, flaking, or peeling. Face oils are another great option to seal in moisture and help strengthen the skin's barrier. They're better than moisturizers and creams, especially for people with dry skin.
On top of that, think about using face serum instead of a moisturizer because serums are typically more powerful and will feed your skin quicker and better than a face cream or moisturizer. For that reason, serums are used to target dry skin and other skin concerns. That's because serums give the skin extra nutrients and help the skin retain moisture by penetrating it deeper than regular topical moisturizers.  
For dry skin, Vitamins A and E are important in hydrating and soothing the skin. Plant Mother's Vitamin C and Retinol serums are full of these vitamins. Additionally, they're great oil-based nourishing serums, perfect for dry, mature, and sensitive skin. They are even safe to treat dry skin during pregnancy or breastfeeding. These products nourish the skin while promoting collagen production and reducing inflammation.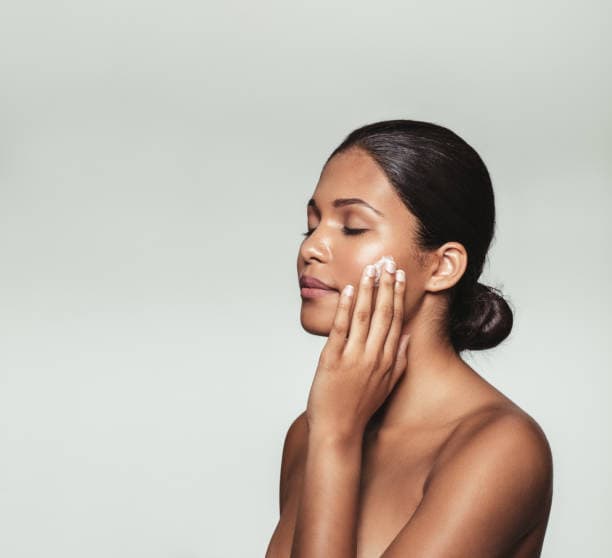 Dry skin can occur due to many reasons, so it is essential to use the right products and ingredients to target dehydrated skin. Ultimately, well-moisturized skin is vital for overall skin health and a clean surface for makeup application.
Dry skin often occurs during colder, drier months. Your skin responds to your environment and lifestyle, so it is best to avoid hot, long showers and baths, and use a gentle moisturizer often.
It is essential to take care of the skin to achieve healthy-looking complexion, and provide a moisturized base for applying makeup or other skin care products. We recommend clean skin care and makeup, with healthy and nourishing ingredients. The skin is the body's largest organ, so take a good care of it!
This content is for informational and educational purposes only. It is not intended to provide medical advice or to take the place of such advice or treatment from a personal physician. All readers of this content are advised to consult their doctors or qualified health professionals regarding specific health questions. The publisher of this content does not take responsibility for possible health consequences of any person or persons reading or following the information in this educational content. All viewers of this content, especially those taking prescription or over-the-counter medications, should consult their physicians before beginning any nutrition, supplement, skincare product, or lifestyle program.