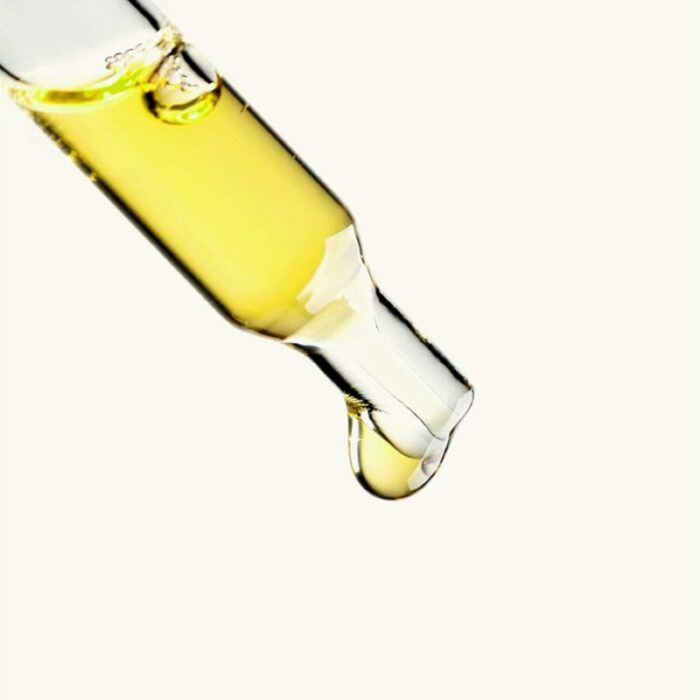 Suffering from breakouts is a common skin problem for most people. You are not alone in wanting to reduce the number of blemishes and have clear and smooth skin. Luckily, salicylic acid and retinol work together to help you achieve flawless skin.
Acne can result from various stressors in everyday life, including work, family, and financial issues. Also, the winter can cause dry skin can and lead to more breakouts and acne.
Luckily, salicylic acid and retinol are a powerful duo in gaining smooth and unblemished skin. Although, knowing what products to choose and when to apply them is equally important. It is essential to research which products and ingredients are best for you.
Below we will go over what exactly retinol and salicylic acid are, their benefits, and how we can use them to achieve the best results.
What is Retinol?
Retinol Benefits
What is Salicylic Acid?
Salicylic Acid Benefits
Are Salicylic Acid and Retinol safe to use together?
How to apply Salicylic Acid and Retinol
Are Salicylic Acid and Retinols vegan?
Other ingredients that are safe to use with Salicylic Acid and Retinol
Final Thoughts
Retinol is a form of Vitamin A that promotes cellular turnover. Retinol actively changes the speed at which skin cells regenerate. It acts as an anti-aging agent by renewing our skin cells at a faster rate. Long term, it does not allow fine lines or wrinkles to stay on the skin.
There are two types of retinols: synthetic and plant based. Synthetic retinols are artificial or men-made products. Vegan retinols are derived from plants and fruit, rich in proVitamin A. For instance, the most common fruits rich in provitamin A are mangoes, carrots, corn, and papaya.
Vegan retinol is the safest to use if you have sensitive or dry skin. One of the best vegan retinols is Plant Mother's Retinol Serum which is full of vitamins A, C, and E and nourishing antioxidants and carotenoids.
Therefore, it is safe to apply at any time of day. Although, when using any retinol alongside other ingredients, always research how specific products and ingredients react with each other.
Retinol is an antioxidant that increases collagen production. It also fights the appearance of aging signs like dark spots, crows feet, and scarring. Additionally, retinol penetrates deep inside hair follicles to stimulate cell regrowth. Cellular turnover promotes collagen production, resulting in bouncy and more supple skin.
It is essential to know that retinol can assist in preventing premature and reducing aging signs. That's why using products like retinol as early as possible will be beneficial as you get older.
Unfortunately, most synthetic retinols may cause skin purging (similar to a tretinoin purge) before you see positive results. These synthetic retinols contain added chemicals and ingredients that irritate and cause redness to the skin.
Luckily, there are vegan retinol serums containing healthy natural ingredients and botanicals. They are typically gentle on the skin and do not cause irritations if your sin gets exposed to the sun. That's why vegan retinols are perfect for sensitive, mature, and dry or problematic skin.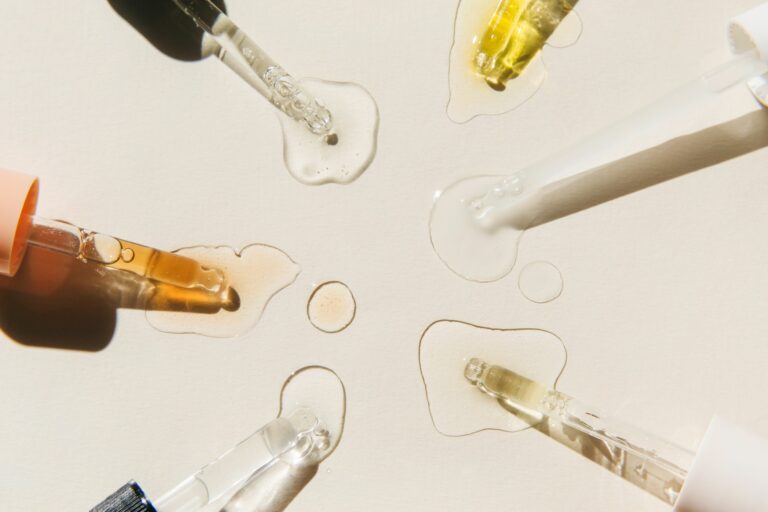 Salicylic acid is a beta-hydroxy-acid (BHA), which exfoliates and penetrates deep inside pores. It also works under hair follicles to unclog excess oil and debris. It is a chemical exfoliant that removes dead skin cells from the skin's surface. As a result, it promotes brighter-looking skin while fighting clogged pores.
Also, salicylic acid comes from various plants, including marigolds, ylang-ylang, plantain, and willow tree bark. The most common natural derivative is from willow trees. The white willow's scientific name is "salix alba," where salicylic acid got its name!
Furthermore, there is a process to synthetically make salicylic acid. It requires sodium salicylate to acidify into salicylic acid. Therefore, synthetic salicylic acid is the most common derivative for commercial use from manufacturers. That's why those with salicylate sensitivity should consult their doctor before applying salicylic acid products to their skin.
When we talk about salicylic acid and retinol, salicylic acid has numerous benefits, both inside the body and on the skin. Salicylates in food reduce fever, pain, and inflammation when consumed. In addition, salicylates defend plants against harmful elements like disease, fungi, and insects.
The most common foods include broccoli, eggplants, mushrooms, cucumbers, and radishes. These foods contain elevated levels of "salicylates," a group of chemicals derived from salicylic acid.
As for topical salicylic acid, it treats many skin disorders on the face and scalp. This includes acne, dandruff, calluses, and other skin concerns like eczema and psoriasis or atopic dermatitis. As stated above, salicylic acid penetrates pores and unclogs excess sebum and debris from hair follicles in the skin. It also promotes the shedding of dead skin cells, resulting in renewed and brighter skin.
In addition to exfoliating, it is oil-soluble. Salicylic acid penetrates pores and attracts the natural oils in the skin. Oil-soluble products loosen gunk from deep within pores and the skin. However, since salicylic acid attracts the skin's natural oils to itself, it can dry out the skin.
It may confuse you to hear that dry skin results in more oil production, which can result in more acne and impurities setting into the skin. The main idea is if your skin does not have enough hydration, it will produce more oil and sebum to make up for it. The excess oil can clog pores further, resulting in more breakouts.
Applying a natural and hydrating moisturizer like face oils (natural, not mineral oils) will add necessary hydration to the skin. In addition, our article regarding hyaluronic acid and retinol provides excellent insight into naturally and gently hydrating the skin.
Are Salicylic Acid and Retinol safe to use together?
Since salicylic acid and retinol are both active ingredients, we recommend using them few times a week depending on their strength. If you apply both right after another, it can cause skin purging and other irritations. That's why the idea of "skin cycling" suggest to take a break in between the days when we apply active ingredients to our skin (instead of layering up actives).
As stated above, salicylic acid unclogs impurities from the pores by exfoliating dead skin cells. Retinol targets wrinkles and renews skin cell production, resulting in bouncy and glowing skin.
It is important to note that salicylic acid is a chemical exfoliant, versus retinol, which is an antioxidant. Salicylic acid and retinol work together to target acne, aging signs, and other skin concerns. Applying both together makes the duo an acne-and-wrinkle-fighting powerhouse.
How to apply Salicylic Acid and Retinol
To receive the best results, alternate the days or times you apply salicylic acid and retinol. An example would be using salicylic in the morning and retinol at night.
You may also apply retinol at night, and salicylic acid the next night, continuing to alternate the two. When it comes to incorporating actives to the skin, it is better to start at a lower amount or dosage. Your skin will thank you for allowing it to strengthen its epidermis without irritations!
Additionally, if you decide to layer them together, allow time in between layers. It is best to wait 30 minutes before applying the next product. You want to start with the most acidic product – most likely this will be salicylic acid. After allowing 30 minutes to absorb into the skin, you can apply retinol.
Are Salicylic Acid and Retinol vegan?
Both retinol and salicylic acid can be either natural or men-made (synthetic). Even within these two categories there are many differences. Not all natural or synthetic retinols and salicylic acids are same. Therefore, it is vital to conduct thorough research on which skin care products and brands are best for you and your skin. As always, consult your doctor and contact manufacturers directly to find out where their ingredients are from and how they're made.
Vegan skincare and plant-based products are always a good choice to apply to your skin. Not only is vegan better for the environment, but it also promotes cruelty-free living. Beauty and skincare products can exist without unethical and unnecessary animal harm. Fortunately, there are cruelty-free, clean skincare companies that uphold ethical practices.
Plant Mother's Vitamin C and retinol serums use 100% clean natural ingredients to produce effective products. To learn more about cruelty-free products, read our article about cruelty-free retinol and how you can aid in ending cosmetic animal testing.
Other ingredients that are safe to use with Salicylic Acid and Retinol
Applying a vitamin C serum will feed your skin and assist in preventing aging signs significantly. Plant Mother's Vitamin C serum contains antioxidants that promote collagen production. It also fights free radicals like smoke and pollution.
Therefore, this vegan vitamin C serum protects the skin from premature aging while stimulating the skin's elasticity and firmness.  As a bonus, Plant Mother's vitamin C and retinol serums are anti-inflammatory and safe to apply anytime.
Fortunately, since this vitamin C serum is safe to use at anytime, applying it in the morning after salicylic acid or retinol will soothe your skin! Due to containing over 20 amazing vegan botanicals, your skin will thank you for feeding it nutrients and rich carotenoids.
Additionally, it contains botanicals like Kakadu plum, prickly pear, maracuja oil, and goji berries. With these ingredients, the anti-inflammatory effects are phenomenal!
In addition to vitamin C, you need to apply sunscreen daily. More specifically, biodegradable sunscreen. Most of us are outside all day, so reducing the risk of skin cancer and worsening aging signs quicker is critical.
Introducing salicylic acid and retinol is essential to achieving flawless skin. Salicylic acid and retinol will be the best duo for you if you are suffering from any type of acne (including hormonal acne) and clogged pores.
Salicylic acid works to free pores of excess oil and other impurities. Retinol promotes skin cell renewal and helps fight aging signs. Using both will increase the skin's suppleness and result in a smoother-looking complexion, similar to the famous "glass skin" trend.
Additionally, using products that work together will assist you in your skincare goals. Examples include hyaluronic acid and vitamin C.
The crucial key takeaway is to be cautious when using salicylic acid and retinol simultaneously. But the best way to avoid irritation is to use vegan skin care products. Organic and plant-based products are safe for everyone, especially if you have sensitive or dry skin. They will not contain harsh chemicals that cause adverse reactions.
This content is for informational and educational purposes only. It is not intended to provide medical advice or to take the place of such advice or treatment from a personal physician. All readers of this content are advised to consult their doctors or qualified health professionals regarding specific health questions. The publisher of this content does not take responsibility for possible health consequences of any person or persons reading or following the information in this educational content. All viewers of this content, especially those taking prescription or over-the-counter medications, should consult their physicians before beginning any nutrition, supplement, skincare product, or lifestyle program.